All About Mi £25 beauty voucher competition

Win an All About Mi £25 gift voucher to spend on beauty treatments.
Last date for entries is Tuesday 31st July 2018.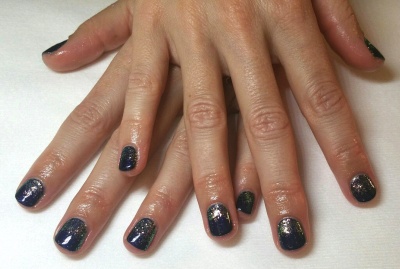 Marie-Louise Coster is celebrating 25 years' experience in the beauty industry, and to mark the occasion, she is offering one lucky winner a £25 voucher to spend on treatments of their choice at All About Mi Beauty Salon & Training School.
For your chance to win the voucher, simply send us your details below and we'll enter you into the draw.
Marie-Louise launched All About Mi after many years of working for premium skincare companies, and her skill has been recognised with several award nominations. Her nail work has appeared in Vogue Italia and other magazines, on the catwalk at London Fashion Week and on many photo shoots. She is also a Beauty Features Writer for Guild News, the highest circulating trade magazine in the beauty industry.
At All About Mi you'll find a haven where you can escape reality and experience well earned 'Mi Time' without being rushed. Choose from an extensive range of beauty and holistic treatments from the more traditional to the most innovative. Marie-Louise uses organic Living Nature products for face and body treatments, OPI for nails, Depileve for waxing and Skinbase for Microdermabrasion.
All About Mi's training school offers a comprehensive range of first class nail training courses available in Chipping Sodbury or at your own salon.
To find out more about All About Mi, visit www.allaboutmi.net, email allaboutmibeauty@gmail.com or call Marie-Louise on 01454 601295.