Music Concert of Your Choice competition

Win tickets to one of three Chipping Sodbury Music Society concerts.
Last date for entries is Saturday 29th February 2020.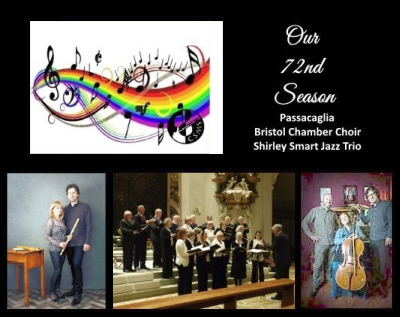 Whether you prefer lavish and extravagant baroque chamber music, a mix of Bach, madrigals and lighter part songs, or diverse jazz infused with dynamic improvisation, enter now for your chance to create musical memories in 2020.
Chipping Sodbury Music Society are offering two free adult tickets to any one of their three remaining concerts for the current season at Chipping Sodbury Town Hall.
Choose your favourite from: Passacaglia (harpsichord, flute and recorder) on March 10th, Bristol Chamber Choir on April 7th and Shirley Smart Jazz Trio on May 5th.
For your chance to win the pair of tickets, simply send us your details using the form below, and we'll enter you into the draw.
Chipping Sodbury Music Society has been presenting music in the town for over seventy years and sources talented musicians to play Jazz, Swing and Classical concerts. The atmosphere is friendly and informal and the Society is especially keen to welcome young musicians to meet the professionals and learn more about their chosen instruments.
If you're not the lucky winner of this competition you can still click here to buy tickets.