Pet Portrait competition

This competition closed on Tuesday 30th June 2020.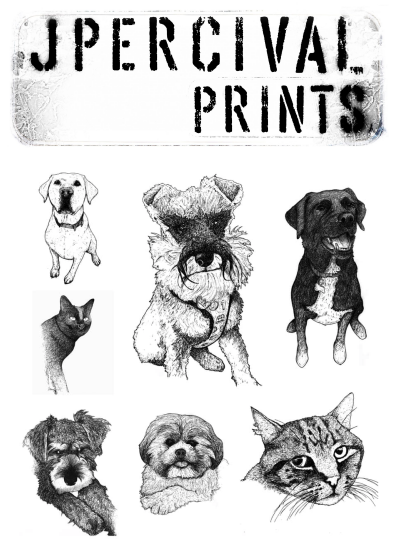 What better way to celebrate the love you feel for your favourite four-legged friend than with a beautiful hand drawn portrait?
We're giving you the chance to win a specially-commissioned A4 pic of your pet, drawn by local artist and designer Justin Percival.
How to enter? It's easy! Just fill in your details below, and we'll select one lucky winner at random.
If you don't already know Justin Percival's work, you soon will - he's been commissioned by Chipping Sodbury Chamber of Commerce to produce a brand new town map.
Click here to for a peek at his progress.
Justin specialises in creating contemporary wall art prints inspired by his background in graphic design and combining his love of illustration, photography and graphic art. It's all 100% original and makes ideal presents.
To find out more about Justin's work, visit www.jpercivalprints.co.uk, email him at jpercivalprints@gmail.com or phone 07891 207541.



Sorry; we are no longer accepting entries for this competition.