Kids' VIP Party Entertainment competition

Win a Chris P Tee Magic, Comedy and Ventriloquist Show.
Last date for entries is Wednesday 30th June 2021.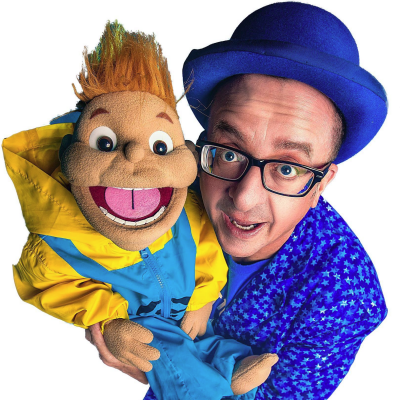 Here's your chance to win laughter, puppets and fun for your next children's party from Chris P Tee - Magic Circle magician and funny party host.
With parties likely to be held outside for now, and for fewer guests than we're used to, Chris is offering a Fast & Fun ​Chris P Tee Show for your VIP kids' garden party.
For your chance to win the prize, which consists of a 30 minute Magic, Comedy and Ventriloquist Show, suitable for all ages, simply send us your details using the form below and we'll enter you into the draw.
Now taking bookings for Covid-safe events, Chris P Tee is a full time Magic Circle Magician who makes birthdays and weddings magical.
Offering exclusive and unique entertainment, he can bring his Fast and Fun Show to your VIP garden party, or fully organise a Magic Mini Disco Show for you with music, dance (keeping everyone active with dance moves), comedy and a ventriloquist show.
Chris is also available via Zoom, and for "Educationally Entertaining" school events, end of term parties, reading programmes and PTA fundraisers.
To find out more about how Chris P Tee can entertain you, visit chrisptee.co.uk, email: chris@chrisptee.com or call 07976 8842545.
"Leave it to Me, Chris P Tee"