World War One Centenary
Next event
Tuesday 23rd October 2018
2pm: Poppy Display Assembly Meeting
St Lawrence Parish Hall
Sodbury in Bloom are planning a special commemoration for the hundred year anniversary of the end of World War 1.
On Armistice Day there will be a huge display of poppies in Chipping Sodbury, knitted and crocheted by local people. We would welcome help in assembling the displays, attaching the poppies to boards and netting. We are meeting at the RC Church in the Parish Hall on the following dates in October:
Friday 12th 2 - 4 p.m.
Sunday 14th 10 a.m. - 1
Tuesday 16th 10 a.m. - 12
Friday 19th 10 a.m. - 12
Sunday 21st 10 a.m. - 1
Tuesday 23rd 2 - 4 p.m.
If you would like to help with this project (no knitting ability needed!) please come along to any of these sessions, for any amount of time you can give us.
Thank you... Read more >>
---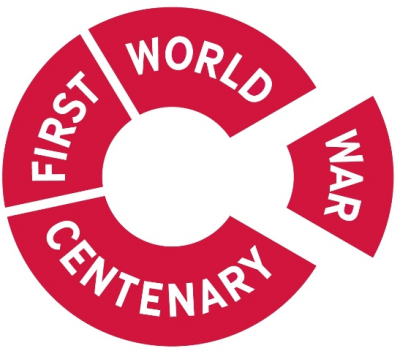 2014-2018 marks the centenary of the First World War, which was declared on August 4th 1914 and ended on November 11th 1918, when fighting stopped while peace terms were negotiated.
Events are being held across South Gloucestershire to commemorate this significant milestone in world history.
On this page, we're pulling together local events that are part of the national and global commemorations, to help you find out more about what's on your doorstep and how you can take part.
Keep an eye on the calendar, as we'll be adding more events over the next weeks and months, and visit www.southglos.gov.uk/ww1 for more information.


From the Farm to the Front
Brass Works Theatre in partnership with South Gloucestershire Council and funded by the Heritage Lottery is pleased to announce the publication of a new dramatic and touching play following the lives of the fictional Powell family from Westerleigh, South Gloucestershire to the bloody fields of the Somme in 1916.
The play was written by artistic director Adrian Harris as part of the centenary commemoration of the First World War, and developed with the assistance of local Heritage Centres' archives and volunteers, and pupils from South Glos schools.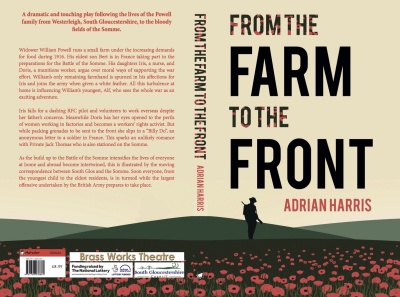 Copies of the play will be supplied free of charge to all secondary schools in South Glos as part of this historical arts project by Brass Works Theatre. In addition the play will be on sale from November 28th 2017 from Amazon and Waterstones.
Widower William Powell runs a small farm under the increasing demands for food during 1916. His eldest son Bert is in France taking part in the preparations for the Battle of the Somme. His daughters Iris, a nurse, and Doris, a munitions worker, argue over moral ways of supporting the war effort. William's only remaining farmhand is spurned in his affections for Iris and joins the army when given a white feather. All this turbulence at home is in influencing William's youngest, Alf, who sees the whole war as an exciting adventure.
As the build up to the Battle of the Somme intensifies, the lives of everyone at home and abroad become intertwined. Turmoil spreads as the offensive from the British Army begins to take place.
This play serves as a tremendous resource when teaching secondary age students about the tragedy of war both at home and in battle, using real events and research.
Adrian Harris is a scriptwriter, actor and founder/artistic director of Brass Works Theatre. His produced plays include Deep Pit (longlisted in the Bruntwood Prize 2013), Engineers'Blue(supported by The Peggy Ramsay Foundation), Flat Packed and Tommy's Wait. His feature screenplay Dark Times was a semi-finalist in the Big Break Competition 2016.


Wanted: Library Storytellers for a series of three, half hour local library sessions.
As the First World War generation are no longer here to tell our next generation what life was like, we are looking for people to take their place.
Help us pass on the stories to local primary school children, with their teachers, in a series of three half hour local library sessions over a period of three weeks.
The learning resources to be used have already been researched and written using images and information gathered from our museums and local history societies.
You will be given an introduction on how to use the learning resources which will be given in a short two-hour session (to be arranged.)
This will be short but valuable experience of story telling and working with children.
Requirements:
An interest in the First World War and how it affected the local community
Approachable, relaxed and friendly manner
An ability to spare I hour per week over three consecutive weeks in your local library and a two-hour introduction session.
Contact: Cherry Hubbard , Engagement Officer: First World War Project, South Gloucestershire.


Heritage Lottery Fund supports First World War centenary project
South Gloucestershire has received £60,000 from the Heritage Lottery Fund (HLF) for the 'South Gloucestershire and the First World War' project.
The First World War Centenary project will involve local community heritage organisations working with South Gloucestershire Council to improve public engagement with the anniversary. We will be coordinating a range of activities which will help communities to access and interpret the First World War heritage held by local organisations.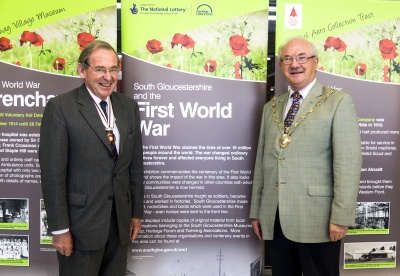 Vice Lord Lieutenant of Gloucestershire Robert Bernays OBE and Chairman of South Gloucestershire Council Cllr Howard Gawler
To mark the declaration of war in 1914, the project has created an exhibition which shows the impact of the war in this area and how communities were changed in other countries with which South Gloucestershire is now twinned.
The exhibition will tour public venues in South Gloucestershire to engage directly with local communities.
As part of the project an engagement officer from the council will work with community heritage groups and both formal and informal learning groups providing guidance and training for volunteers.
In addition, South Gloucestershire twinning associations will liaise with their counterparts in other countries to obtain material to contribute to exhibitions delivered by community organisations.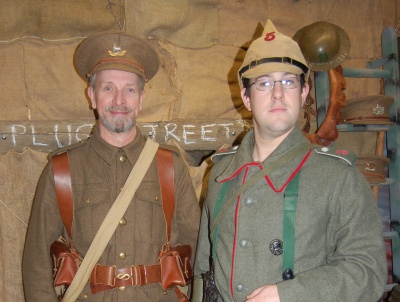 World War One Centenary Demonstrators
Chairman of South Gloucestershire Council Cllr Howard Gawler said: "We are grateful for the support of the Heritage Lottery Fund to fund the development of this essential project which will provide a central base for the many centenary projects which are happening throughout South Gloucestershire. By working with the many heritage organisations in the area, this project will ensure that the centenary is commemorated locally and show the effect of the First World War on individuals and communities in South Gloucestershire."
Nerys Watts, Head of the Heritage Lottery Fund South West, said: "The impact of the First World War was far reaching, touching and shaping every corner of the UK and beyond. The Heritage Lottery Fund has already invested more than £57million in projects - large and small - that are marking this global Centenary; with our small grants programme, we are enabling even more communities like those involved in 'South Gloucestershire and the First World War' explore the continuing legacy of this conflict and help local people broaden their understanding of how it has shaped our modern world."
Click here to visit South Gloucestershire Council's World War One Centenary information.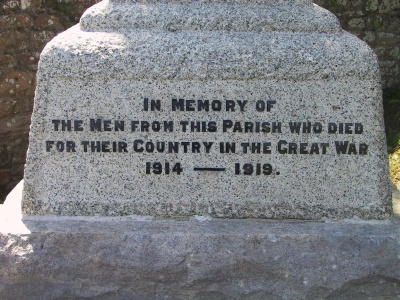 First World War Memorials
Do you know where your nearest War Memorial is, and how it came to be there?
South Gloucestershire Council has documented every memorial in the county, with picture and historical details.
Click here to download and view the document.
Centenary Events
Do you know of a World War One Centenary event that we should include on this page? If so, please email the details to .
To find out more about national events, visit www.1914.org, a website created by the Imperial War Museum, and the Government's First World War Centenary website.



Forthcoming events
Tuesday 23rd October 2018
Thursday 25th October 2018
Saturday 27th October 2018
Saturday 3rd November 2018
Sunday 11th November 2018