Sodbury and District Twinning Association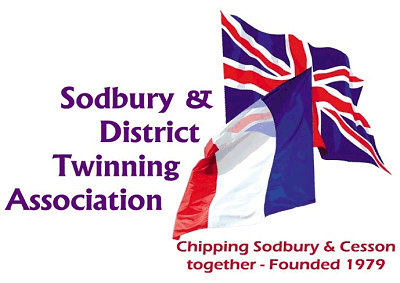 Twinning Visit from Cesson 2017
As a result of a new link between Sodbury & District Twinning Association and Chipping Sodbury School, a special Programme was arranged for French and English young people over the Spring Bank Holiday weekend.
This included canoeing together in Hewish on the Sunday, followed by a fish and chip supper in Weston-super-Mare and attending school on the Monday. Funding for the canoeing activity was awarded by South Gloucestershire Council.
The French young people had joined adults on a coach from Chipping Sodbury's twin town of Cesson, south-east of Paris.
The remainder of the group experienced a traditional English Pub Evening at The Beaufort Arms in Hawkesbury Upton on the Saturday, with the chance to try faggots and a taster selection of English desserts.
Entertainment provided by the Bristol Morris Men was much appreciated by French and English alike. The French coach driver seemed very quick to pick up the skills involved when three spectators were invited to take part.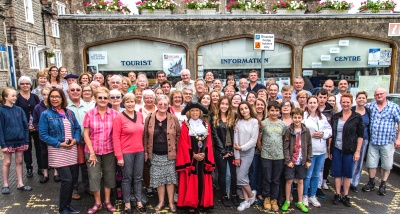 Visit from Cesson 2017
Speeches were by Cllr David Lane, Chairman of Dodington Parish Council, Cllr Steffi Naline, representing Cesson Council and President of Cesson Sans Frontières, and Mike Pearce, Chairman of Sodbury & District Twinning Association.
On the Sunday, there was a river boat cruise in Bath. Free time on Monday was spent with hosts.
We hope that there will be a return visit to Cesson for young people in the Autumn and a visit for adults and families for the Spring Bank Holiday 2018.
For more information about Sodbury Twinning email Pam Pearce: .


How the Twinning Association began
British and French aviation engineers worked together on the British-French Concorde Project at Filton.
Robin Blake, who later became Chairman of Dodington Parish Council, lived in Melun (near Cesson) in 1967/8, when he was the Bristol Siddely (later Rolls-Royce) Test Engineering representative.
He knew a number of colleagues who lived in Cesson from working with them at SNECMA Villaroche.
Roland Lacroix was the SNECMA Engineering representative at Rolls-Royce in the early 70s.
He lived in Patchway, but got to know a number of families from the Chipping Sodbury area, as a result of being introduced to Sodbury Round Table by Robin.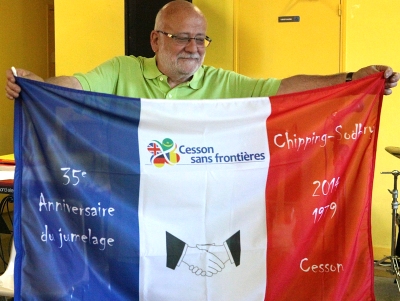 Gerard Lagny with flag
On his return to Cesson, he told Robin that they had a Twinning Committee and were looking for a similar sized UK community to form a twinning link.
Two public meetings were held in Chipping Sodbury and a committee was formed in March 1978.
The idea of twinning was supported by councils, local organisations and individuals.
Colin Hatfield became the first Chairman of Sodbury & District Twinning Association. Official charter ceremonies between Cesson and Sodbury Town and Dodington Parish Councils took place in 1979.
Since then regular visits have been arranged in both directions by the Twinning Committees in Sodbury & District and Cesson.


About the Association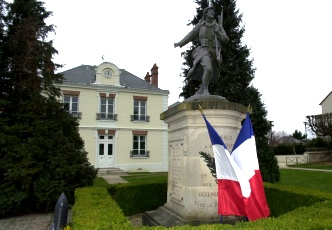 La Mairie, Cesson
Twinning brings together people from different countries to share their values and cultures, promoting friendship and understanding.
The Twinning Association organises visits for individuals and groups, develops links between schools and holds fund-raising activities.
Cesson is 36 miles south-east of Paris, north of Fontainebleau.
It is a small residential town in the department of Seine et Marne: click here to visit www.ville-cesson.fr
Visits take place every year – alternating between Cesson and Sodbury & District.


Would you like to know more?
Click here to download a leaflet about Sodbury & District Twinning Association [PDF, 460kB, updated October 2016].
For further information about Sodbury & District Twinning Association and its activities, or if you are interested in taking part in twinning visits or coming to any of the events, please get in touch.
Contact Secretary Pam Pearce on 01454 323702 or by email at: .