Welcome
Welcome to MySodbury, the online guide to what's on in the area, and who makes it happen!
This month on MySodbury there's a chance to win a copy of Natural Healing with Reflexology, plus you could win an oak rotating tray/plate handcrafted from a wine barrel.
Browse our calendar for events, find shops, businesses and organisations in the directory and discover more in featured pages.
Join the MySodbury grapevine and be among the first to find out what's coming up!
Have an idea for something else you'd like to see? Click here to let us know, or find out how to advertise.
What's on
Thursday 8th December 2016
Friday 9th December 2016
Saturday 10th December 2016
See more events.


Weather
Thursday
12 to 13°C
Friday




11 to 13°C
Saturday


11 to 12°C
News
See the Victorian Day Photos
Did you enjoy Victorian Day in Chipping Sodbury? Click below to see photos from this year's event... can you spot yourself?

Be Aware of Telephone Scammers
Trading Standards would like to reiterate a warning issued by Police about a telephone scam affecting South Gloucestershire.
Police are aware of calls to residents from people claiming to be from Her Majesty's Revenue and Customs (HMRC) in which householders were told they could go to prison if they did not immediately pay an outstanding tax debt.
If you are concerned about your tax status, contact HMRC directly using details you know to be genuine.
If you believe you have been contacted by a fraudster, call Action Fraud on 0300 123 2040 or click below.

Calling all knitters
Age UK South Gloucestershire is calling on nimble-fingered knitters to get their needles clicking at double the speed to make Age UK and innocent's Big Knit the biggest event yet.
Now in its 13th year, budding local knitters are being challenged to reach a whopping local target of 6,000 miniature woolly hats to adorn innocent smoothie bottles, and for each be-hatted smoothie sold, innocent will donate 25p to help Age UK fund national and local projects that keep older people warm and well in winter. Click below to donwload the pattern.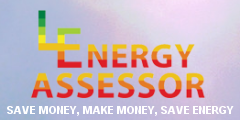 News feeds
Latest news from the Gazette:
• Castle School and Olympus academy partnership 'optimistic' over bid to take over troubled Winterbourne school from Ridings Federation
• South Gloucestershire Green Party appeal to residents to join foodbank drive ahead of Christmas season
• PICTURES: Elderly residents in Chipping Sodbury bring the festive cheer for Big Christmas Lunch
• Driver detained after Gloucestershire Police use stinger to stop wanted car on M5
• People urged to register as an organ donor in new Christmas campaign


Latest items from BBC News:
• Boris Johnson's Saudi 'proxy wars' comment 'not UK's view'
• Hundreds of police accused of sexual exploitation
• Sports Direct chairman lambasts critics as profits fall
• Marine Le Pen: No free school for foreigners in France
• 'Keep working to stay healthy', baby-boomers told


---
See our sister sites for Yate and Thornbury.

---