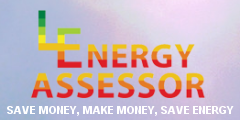 Welcome
Welcome to MySodbury, the online guide to what's on in the area, and who makes it happen!
This month on MySodbury there's a chance to win tickets to 'Edge of Darkness', plus you could win entry and drinks for four people, or two holiday reading books, selected by Red Door.
Browse our calendar for events, find shops, businesses and organisations in the directory and discover more in featured pages.
Join the MySodbury grapevine and be among the first to find out what's coming up!
Have an idea for something else you'd like to see? Click here to let us know, or find out how to advertise.
What's on
Friday 18th August 2017
Saturday 19th August 2017
See more events.


Weather
Friday



13 to 16°C
Saturday




11 to 17°C
Sunday


10 to 16°C
News
Buy 'A Christmas Carol' Tickets
To bring you festive cheer, tickets are now on sale for Sodbury Vale Musical Comedy Club's production of 'A Christmas Carol' on Saturday 25th November at Chipping Sodbury Town Hall, at 2.30pm and 7.30pm.
Tickets cost £10, but do take advantage of our Early Bird offer as you could get 10% off tickets during August when you use the code 'HUMBUG' (Tickets must be paid for in August to get the discount).

Hare Trail Exceeds Expectations
Sodbury Chamber of Commerce are delighted with the popularity of the Chipping Sodbury Hare Trail, this year's annual Summer Search. Even though they produced more maps than in previous years, a reprint was needed to keep up with demand.
The Chipping Sodbury Hare Trail runs alongside the Cotswold Hare Trail until Sunday 10th September. All completed Trail maps returned to the collection boxes in either the Tourist Information Centre or Waitrose will be entered in to a draw to win one of 18 signed copies of Mr Hare's Big Secret by Hannah Dale.

Wildlife Event Raises over £450
Over 500 visitors to Chipping Sodbury's Owl and Hedgehog Meet and Greet have helped raise £466 for Hedgehog Rescue.
Organisers Rich and Lynn are delighted with the turn out for their first event to celebrate ten years each of successful trading, and the support shown to them by local organisations and businesses. Click below to read more...

News feeds
Latest news from the Gazette:
• Bug hotel in Yate park burnt down by vandals
• A-LEVEL RESULTS DAY: Follow the Gazette's live blog for up-to-date news
• Avid author and illustrator from Winterbourne self-publishing her first children's book set in Wotton
• Regional study launched to find gaps in digital connectivity provision in South Gloucestershire
• PICTURES: Tortworth Vintage Rally chugs into Wickwar


Latest items from BBC News:
• Spain attacks: Suspects shot dead in Cambrils after van-ramming
• Michael Barrymore to get damages over rape and murder arrest
• Mother wins MoD apology over 'Snatch' Land Rover death
• Calories in popular foods must be cut, say health officials
• Visits to UK rise amid fall in pound


---
See our sister sites for Yate and Thornbury.

---