Welcome
Welcome to MySodbury, the online guide to what's on in the area, and who makes it happen!
This month on MySodbury there's a chance to win a 2018 Chipping Sodbury Calendar, plus you could win a place on Socialable's Social Media/PR course.
Browse our calendar for events, find shops, businesses and organisations in the directory and discover more in featured pages.
Join the MySodbury grapevine and be among the first to find out what's coming up!
Have an idea for something else you'd like to see? Click here to let us know, or find out how to advertise.
What's on
Friday 15th December 2017
Saturday 16th December 2017
See more events.


Weather
Friday




3 to 5°C
Saturday




0 to 4°C
Sunday

3 to 9°C
Met office yellow warning: Ice

News
Bin Days over Christmas
Christmas collection calendars are being delivered, but you can check your dates on the council website below. Waste and recycling collections will not take place on Monday 25, Tuesday 26 December or Monday 1 January. Sort It recycling centres will be closed from 2:00pm Sunday 24 December. They will be closed all day on Monday 25, Tuesday 26 December and Monday 1 January.

Dear December at The Moda
Spend precious time in Chipping Sodbury this December: the Moda House recommends the fun and frolics of festive celebrations in our town - and a new marmalade recipe! Click below for their guide to local sightseeing...

Find the Latest Broadband Updates
South Gloucestershire Council has launched a new website, dedicated to their Superfast broadband programme.
Click below to find the latest information on broadband within South Gloucestershire.
Not all premises may benefit from the fibre upgrade, so you can check on an individual basis using the Openreach website - https://www.openreach.co.uk/orpg/home/products/super-fastfibreaccess/superfastfibre.do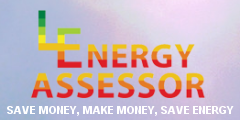 News feeds
Latest news from the Gazette:
• Man stabbed after confronting teenagers as he walked home from Bristol Rovers match
• Man sentenced to 16 years in prison for child sex offences
• Perry Bishop and Chambers collecting donations for Foodbank during Advent
• Gritters are out in South Gloucestershire
• Property News: Act now to get ahead of the competition


Latest items from BBC News:
• Grenfell fire: Families and survivors gather for St Paul's memorial
• Brexit: Theresa May heads to Brussels after EU vote loss
• Salford house fire: Man in court charged with murder
• Film-maker Morgan Spurlock confesses to sexual misconduct
• The mystery of the baby in the box


---
See our sister sites for Yate and Thornbury.

---