Welcome
Welcome to MySodbury, the online guide to what's on in the area, and who makes it happen!
This month on MySodbury there's a chance to win a Coffee Morning Kit, thanks to SUEZ recycling and recovery UK.
Browse our calendar for events, find shops, businesses and organisations in the directory and discover more in featured pages.
Join the MySodbury grapevine and be among the first to find out what's coming up!
Have an idea for something else you'd like to see? Click here to let us know, or find out how to advertise.
What's on
Wednesday 24th August 2016
Thursday 25th August 2016
Friday 26th August 2016
See more events.


Weather
Wednesday



15 to 21°C
Thursday




15 to 23°C
Friday




12 to 20°C
News
Food Festival leaflet downloadable
Sodbury Chamber is putting a tasty spotlight on the beautiful town of Chipping Sodbury, with the 2016 Food and Drink Festival, running Friday 9th & Saturday 10th September, and offering a food trail, pub quiz, food truck rally and fab food and drink stalls. Click below to download your leaflet...

Check your Bank Holiday Trains
If you're travelling by train over the August bank holiday, please check before you travel as Network Rail is installing part of a new signalling system for the Bristol area from 27-29 August.
Lines will be closed in both directions between Bristol Parkway and Swindon, Newport, Bristol Temple Meads, Gloucester and Severn Beach. Trains will be diverted and in some cases replacement bus services will be in operation. More information is available on the website below.

Buy Your Jacqui Dankworth tickets
Tickets for Jacqui Dankworth and Friends in "Shakespeare and all That Jazz", on 30 September in Chipping Sodbury Town Hall, are now on sale at the Tourist Information Centre in the Clock Tower. Click below to read more about the concert...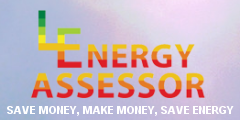 News feeds
Latest news from the Gazette:
• PICTURES: Riders saddle up for Sodbury sportive
• UPDATED: Firefighters respond to explosion at electrical substation in Winterbourne
• Charity challenge on the hunt for volunteers to help raise £100,000
• Weather August 23: A warm sunny and dry day
• Woman falls to her death in Southmead Hospital


Latest items from BBC News:
• Brexit: Owen Smith opposes Article 50 move without vote
• Earthquake leaves at least six dead in central Italy
• UK woman stabbed to death at Australian backpackers' hostel
• Met Police to pay damages over holidaying officer probe
• North Korea submarine fires ballistic missile


---
See our sister sites for Yate and Thornbury.

---