Welcome
Welcome to MySodbury, the online guide to what's on in the area, and who makes it happen!
This month on MySodbury there's a chance to win 3 hours of detective work by a Private Investigator.
Browse our calendar for events, find shops, businesses and organisations in the directory and discover more in featured pages.
Join the MySodbury grapevine and be among the first to find out what's coming up!
Have an idea for something else you'd like to see? Click here to let us know, or find out how to advertise.
What's on
Friday 21st July 2017
Saturday 22nd July 2017
See more events.


Weather
Friday


14 to 16°C
Saturday

10 to 14°C
Sunday




11 to 18°C
Met office yellow warning: Rain wind

News
Take the Lady's Wood Challenge
An exciting new challenge competition, launched by Lady's Wood Shooting School to test the skills of clay shooters of all abilities, completes its qualifying rounds this month with a top prize worth £1000 to be won in an August "shoot off".
The Lady's Wood Challenge launched in June and competitors have until July 21 to take part and use their skill, patience and accuracy to shoot at a range of clays, simulating moving game, pigeons and wildfowl.

New President Looks for New Ideas
The Rotary Club of Chipping Sodbury recently celebrated its 60th anniversary and is the organisation behind the hugely popular Classic Car Run and the Sodbury Sportive.
John Berridge, newly appointed president of the Club said "The world is constantly changing and we are looking for new fundraising ideas that people will enjoy and that also allows us to help local causes".
"If anyone wants to find out what we do, or would like to help – or find out if we can help them - take a look at our website."

Dog Days at The Moda House
The Dog Days of Summer bring a chance to loaf and laze at Chipping Sodbury's Moda House, with a heady atmosphere in town of fun, music, food and frivolity!
Click below for a poetic invitation from The Moda to admire their latest improvements...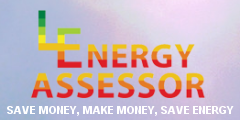 News feeds
Latest news from the Gazette:
• Girlfriend's plea after man, 23, dies in crash in Frampton Cotterell
• Thieves steal safe containing a Rolex watch from a house in Yate
• Traffic delays expected as 57 metre-long lorry travelling at 10mph set to pass through Gloucestershire and South Gloucestershire next weekend
• Yate Tesco Extra staff are "being fined" for parking their cars in employee spaces
• Patients in South Gloucestershire among almost 500,000 set to receive expert advice from pharmacists


Latest items from BBC News:
• OJ Simpson to be freed from Nevada prison
• Chester Bennington: Linkin Park vocalist 'took his own life'
• Brexit: UK and EU at odds over 'exit bill'
• Largest crime rise in England and Wales for 10 years
• Xanda, son of Cecil the lion, 'killed by hunter' in Zimbabwe


---
See our sister sites for Yate and Thornbury.

---