Sodbury Chamber of Commerce
Next event
Wednesday 8th August 2018
11am: Gromit Fun Day
Chipping Sodbury Baptist Church
Sodbury Chamber will be running a Gromit Fun Day at the Baptist Church from 11am - 3pm. (Times to be confirmed).
If you know of any entertainers, balloon modellers, giant bubble makers, magicians, punch & Judy shows, craft, art or play leaders or anyone else that might want to be involved on the day please send details by email below.
General volunteers to help run the day will also be needed. If you know of anyone suitable or you can help please email.

www.mysodbury.co.uk/sodbury/busin...
Email:

---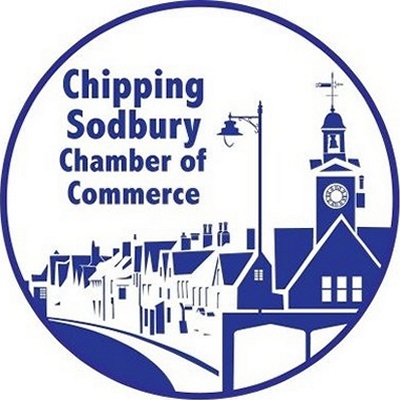 Join The Chamber
Sodbury Chamber of Commerce welcomes all Sodbury based businesses large or small.
If you would like to join please contact admin@sodburychamber.co.uk, complete the joining form on the Sodbury Chamber website, www.sodburychamber.co.uk or write to Sodbury Chamber of Commerce, 96 Bennetts Court, Yate, Bristol, South Glos BS37 4XT.
Click here to complete the membership application form - membership costs £30 per year.
Details of the next Chamber events, including dates, times and locations of meetings, will show on this page as soon as they are available.
Find out more at www.sodburychamber.co.uk, www.facebook.com/visitchippingsodbury or twitter.com/sodburyinfo.
Photographs on this page are kindly supplied by RichMcD Photography.


Latest Chamber News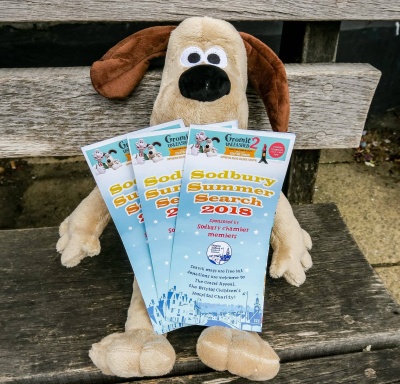 Chipping Sodbury's 'Cracking' Summer Search 2018
Chipping Sodbury Chamber of Commerce are proud to announce the start of our annual Sodbury Summer Search.
Click here to download the front of the Search Map
Click here to download the back of the Search Map
This year in conjunction with Gromit Unleashed 2 we have placed 22 Cuddly Gromits in the windows of Chipping Sodbury Retailers. Each Gromit is carrying out a special activity.
All you have to do is collect your Search Map from the Tourist Information centre or various shops about town, follow the map and cross off each activity.
You will then be left with one activity that Gromit is "NOT" doing, this is your answer to fill in on the entry form and return to the Tourist Information Centre by the 2nd of September.
We will then pick 22 lucky winners who will win one of the cuddly Gromits to keep forever.
The Summer Search is free to enter but we are asking for donations towards "The Grand Appeal", the Bristol Children's Hospital Charity.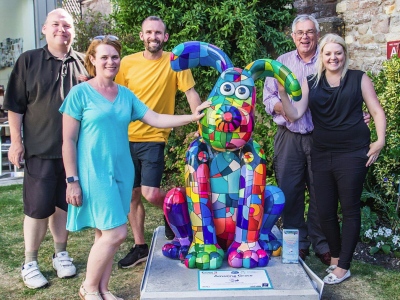 Michelle Baden-Daintree - one of the Chairs of the Chipping Sodbury Chamber of Commerce says: "The Summer search has always been a favourite activity of ours to run throughout the Summer.
This year we are thrilled to be a sponsor of the Gromit Unleashed 2 public arts trail, and have put together a fantastic Gromit themed search around the windows of the High Street for children to really have fun."


Gromit Unleashed 2 Comes to Chipping Sodbury
Monday 2nd July - Sunday 2nd September 2018
Chipping Sodbury Chamber of Commerce are delighted to have secured a Gromit sculpture in Gromit Unleashed 2 to encourage locals and visitors to Chipping Sodbury over the summer.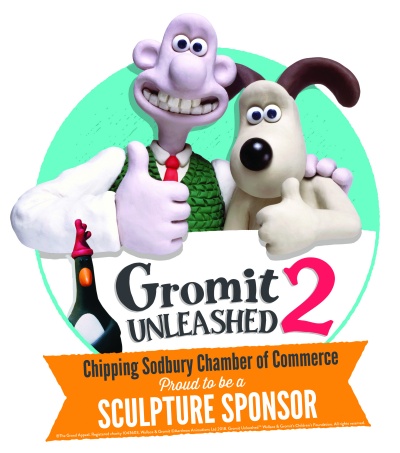 When the word got out that the Chamber were hoping to be able to raise enough money to sponsor a Gromit for the summer, 27 local independent businesses, members of Chipping Sodbury Chamber of Commerce, 4 larger businesses, 5 charitable organisations, Sodbury Town Council and a 'go fund me page' for locals who had got wind of the project wanted to get involved.
They all contributed money to secure the Gromit to bring attention to Chipping Sodbury and support such a wonderful charity that nearly everyone has had experience of needing the help of, whether it was for themselves, their children or their grandchildren.
Gromit is in town until September 2nd. After September he will be auctioned along with the other sculptures to raise money for the Bristol Children's Hospital charity, The Grand Appeal.
Free trail maps are available from the Gromit Unleashed shop at The Mall at Cribbs Causeway, selected locations across the city, in The Bristol Post, and in a number of locations throughout Chipping Sodbury.
Gromit Unleashed 2 sculptures are spread across Bristol and the surrounding areas.


A New Team at Bevan Evemy
Bevan Evemy Solicitors are pleased to introduce their new team. Lynn Bevan, Solicitor will remain as Director and welcomes Stephanie Allen, FCilex and Tina Bennett Trainee Paralegal. We said goodbye to Anne Evemy in February upon her retirement.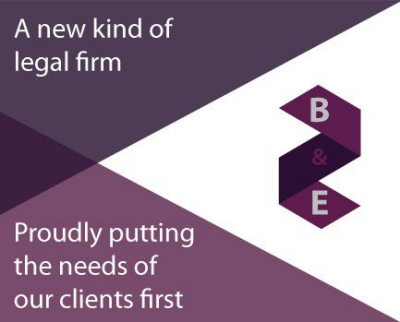 We look forward to continuing to offer the same professional and personal service. In addition to offering advice and our service in areas of Family Law (including Divorce and Child matters), Employment Law, Legal Disputes and Litigation, we now offer work on Private Criminal Defences and Road Traffic Defences, as well as landlord tenant work and consumer problems.
Bevan Evemy continue to offer a free 30 minute initial appointment and free legal advice sessions at Yate Library on the first Saturday of every month.
Our main office is at 79 Broad Street Chipping Sodbury BS37 6AD, with the office at Yate available for meetings by appointment only. We also have other meeting locations situated around Bristol, again by appointment only, and cover the Thornbury/Emersons Green/Winterbourne areas.
Please visit our website bevanevemy.co.uk to find out more.
If you have any legal issues please give us a call.


3 New Chamber Chairs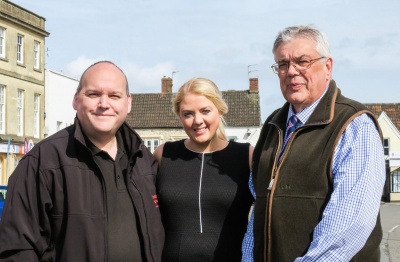 A new team has stepped up to run the Chipping Sodbury Chamber of Commerce for 2018.
The new management team consisting of three Executive members, local business man Andrew Webb of Webb Associates, renowned local Photographer Rich McD and private client lawyer Michelle Baden-Daintree from Simpson Solicitors have been elected by fellow members to run the chamber in the year that will see the first ever Gromit stationed in the town.
Andrew, Rich and Michelle share a vision to bring the local community of business owners together to capitalise on the expected trade and footfall for the market town during the coming year. They will rely on support from current active chamber members including Jo Cox who remains heavily involved with the Gromit, having recently stepped down formally as chair.
Michelle says "I am really excited to be working closely with Andrew and Rich over the next twelve months we have lots of plans to raise the profile of the town and are delighted to be spearheading the campaign whereby local businesses, organisations and individuals from the community have all come together to contribute towards securing the town's first Gromit".
The Chamber of Commerce can be an excellent platform on which to base your efforts to reach potential new clients and find new business leads. In addition to new leads you can hope to benefit from perks and benefits. If you are interested in joining the chamber then please email admin@sodburychamber.co.uk.


About The Chamber
Chipping Sodbury Chamber of Trade – supporting local businesses and working together to create a thriving town and sought after business location.
How can the Chamber help my business?
Support - You will receive up-to-date information on relevant issues, networking opportunities and the chance to attend regular workshops, social events and presentations to help grow your business.
Promotion - You will benefit from free Chamber publicity including a successful social media presence, event promotion and your own feature page on the Sodbury Chamber website.
Strength in numbers - Alongside other local businesses, you can take part in high profile Chamber initiatives and events to achieve a positive impact on the local community.
A voice - Have your views heard and taken into account when the Chamber represents the business community.
Inspiration - Share experiences, receive encouragement and get sound advice to give your business the best possible chance of success.
Every successful business makes Sodbury stronger.



Forthcoming events
Wednesday 8th August 2018