Sodbury Chamber of Commerce
Next event
Friday 27th April 2018
7.30am: Is Cash Still King?
Chipping Sodbury Town Hall
07:30 – 09:30
Looking at innovations in card payments and Bitcoin
Please accept this free invitation to attend the upcoming event on the possible future of payments.
On the day we'll learn about the current card payment options and future innovations in this field, also we will be looking at the phenomenon that is Bitcoin.
All information used in this presentation you are registering for relating to making the most of your money is produced by Worldpay and NatWest for information purposes only and is for the sole use of the attendees at the presentation.
To register for this free event, click below.

www.eventbrite.co.uk/e/44544007325

---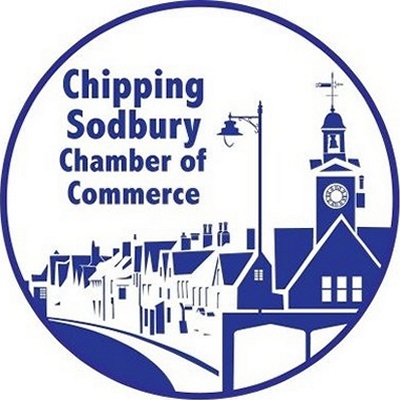 Join The Chamber
Sodbury Chamber of Commerce welcomes all Sodbury based businesses large or small.
If you would like to join please contact Membership Secretary, Laura Lee Phillips at admin@sodburychamber.co.uk, complete the joining form on the Sodbury Chamber website, www.sodburychamber.co.uk or write to Sodbury Chamber of Commerce, 96 Bennetts Court, Yate, Bristol, South Glos BS37 4XT.
Click here to complete the membership application form - membership costs £30 per year.
Details of the next Chamber events, including dates, times and locations of meetings, will show on this page as soon as they are available.
Find out more at www.sodburychamber.co.uk, www.facebook.com/visitchippingsodbury or twitter.com/sodburyinfo.
Photographs on this page are kindly supplied by RichMcD Photography.


Latest Chamber News
3 New Chamber Chairs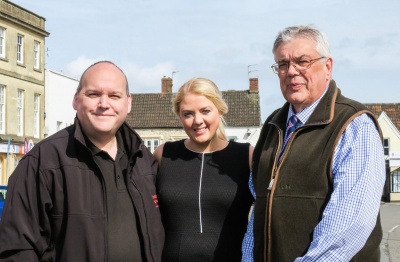 A new team has stepped up to run the Chipping Sodbury Chamber of Commerce for 2018.
The new management team consisting of three Executive members, local business man Andrew Webb of Webb Associates, renowned local Photographer Rich McD and private client lawyer Michelle Baden-Daintree from Simpson Solicitors have been elected by fellow members to run the chamber in the year that will see the first ever Gromit stationed in the town.
Andrew, Rich and Michelle share a vision to bring the local community of business owners together to capitalise on the expected trade and footfall for the market town during the coming year. They will rely on support from current active chamber members including Jo Cox who remains heavily involved with the Gromit, having recently stepped down formally as chair.
Michelle says "I am really excited to be working closely with Andrew and Rich over the next twelve months we have lots of plans to raise the profile of the town and are delighted to be spearheading the campaign whereby local businesses, organisations and individuals from the community have all come together to contribute towards securing the town's first Gromit".
The Chamber of Commerce can be an excellent platform on which to base your efforts to reach potential new clients and find new business leads. In addition to new leads you can hope to benefit from perks and benefits. If you are interested in joining the chamber then please email admin@sodburychamber.co.uk.


Festival Window Competition
Festival windows entering this year's competition will need to be ready for judging 7th June and be in place throughout the festival.
The dates for the 2018 Festival are 8th - 17th June.
This year's theme is 'Come to the Fair' .
Kate Cox, Chair of the Festival Committee said "We have tried to have a theme that reflects the High Street activity so that it ties into the Sodbury 800 event later in the summer.
We think this theme will give lots of options for the windows competition, art displays and school music events.
Do thank all the shop owners for contributing as it really adds to our festival and also to the appearance of the town itself over the summer months."


Business supports Bloom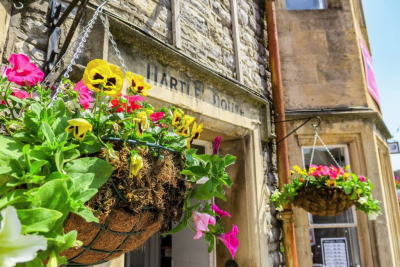 The organisers of Sodbury In Bloom have proposed a 'Business supports Bloom' competition again this year with shops decorating their windows with a Sodbury in Bloom theme.
This would be in the first half of July, during which judging will take place.
Colours this year will be red (any red), a splash of white and one of black. If people are doing their own there is a petunia called 'Black Velvet or you can use a black grass, Ophiopogon. There will be one or two all white baskets and the war memorial planting will be all white to commemorate the centenary of the end of WWI.
Hatherell's Yard planters will display medieval herbs and flowers in support of the 800th celebrations.
SIB won The Ayre Cup - they won the cup last year and have it until September but haven't found anywhere to display it. If anyone can help they would be very grateful. If you can safely display the cup please email admin@sodburychamber.co.uk and your email will be forwarded to the organisers of SIB.


Summer Search 2018
The theme and dates of this year's Summer Search are yet to be decided but with Gromit being in town bringing lots of new visitors it would be ideal to run the search simultaneously, 2nd July - 2nd September.


Buy your 2018 Calendars Now!
Chipping Sodbury 2018 Calendar - a photographic record of Chipping Sodbury throughout the year.
Chipping Sodbury Chamber of Commerce has published the Chipping Sodbury 2018 Calendar, which is full of colourful photos taken by local photographer, Rich McDonough of RichMcD Photography.
There is always something going on in Chipping Sodbury and Rich has been there to photograph nearly everything: the Mop, the Big Lunch, Sodbury Sportive, Victorian Day etc.
These beautiful, bright, colourful photos, highlight how fabulous Chipping Sodbury is throughout the year.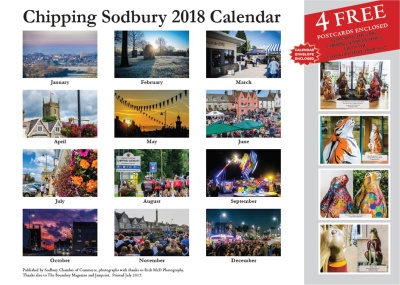 Rich McD is celebrating 10 years of being a professional photographer, and very generously gives his photographs to be used in the Calendar.
The calendar has been sponsored by many local businesses and the funds raised from the sales will be used by Chipping Sodbury Chamber of Commerce to encourage local businesses and increase trade in the town.
Click here to see a bigger picture of the calendar.
It showcases a photo each month that represents what is going on in Chipping Sodbury at that time of year. There are extra pages in the calendar of photos of Chipping Sodbury.
The 2018 Calendar includes an envelope for posting and 4 postcards with images of the Cotswold Hare Trail big hares sited in Chipping Sodbury.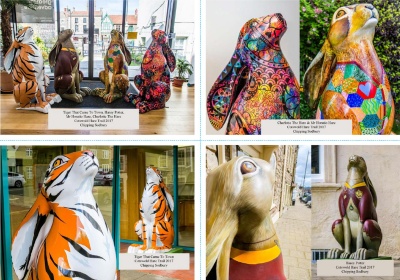 The calendar is on sale in the town's Tourist Information Centre and in the Cotswold Vintner Post Office priced at £6.50 each or two for £12. You can also buy it at Cadeaux & Co., Sodbury Cards, Innovation, Cotswold Garage in Old Sodbury and other key businesses in Chipping Sodbury.
Chair of the Chamber, Joanne Cox said: "We are very grateful to Rich McD Photography, Angie Lane from The Boundary Magazine and all the sponsors who have made the Chipping Sodbury 2018 Calendar possible.
These useful Calendars will make great presents for friends and family at home and abroad, buy early to avoid disappointment."


About The Chamber
Chipping Sodbury Chamber of Trade – supporting local businesses and working together to create a thriving town and sought after business location.
How can the Chamber help my business?
Support - You will receive up-to-date information on relevant issues, networking opportunities and the chance to attend regular workshops, social events and presentations to help grow your business.
Promotion - You will benefit from free Chamber publicity including a successful social media presence, event promotion and your own feature page on the Sodbury Chamber website.
Strength in numbers - Alongside other local businesses, you can take part in high profile Chamber initiatives and events to achieve a positive impact on the local community.
A voice - Have your views heard and taken into account when the Chamber represents the business community.
Inspiration - Share experiences, receive encouragement and get sound advice to give your business the best possible chance of success.
Every successful business makes Sodbury stronger.



Forthcoming events
Friday 27th April 2018