Sodbury Chamber of Commerce
Latest Chamber News
A New Town Map for Chipping Sodbury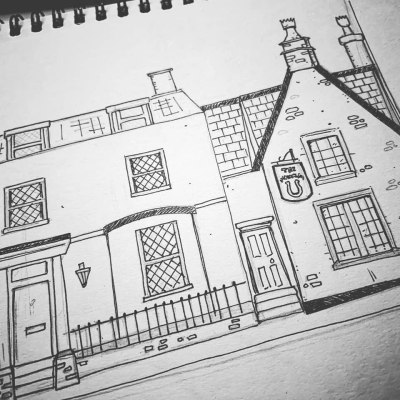 As some of you may be aware Sodbury Chamber had started work on a new town map to help promote the businesses in town.
Despite the current crisis Justin our local graphic artist has been busy working away on detailed drawings of the High Street.
You can follow his progress via this link.
Justin says: "I can now proudly share the reason I've been quiet lately... I was recently commissioned by the Chipping Sodbury Chamber of Commerce to produce a brand new Visit Chipping Sodbury town map as part of a joint venture with 29 design.
The town map I'm drawing will be used to promote all the amazing local businesses in the town.
Originally the map was planned to be launched this summer, but obviously recent crisis may change this. We hope to have the map ready for when the crisis is over.
In the meantime I'm going to share my progress and drawings using this #drawingchippingsodbury over the coming weeks of all the amazing and interesting buildings in Chipping Sodbury."
We will issue more details about the map when we are ready to launch. Stay safe everyone.


Covid -19 - Difficult Times
"I think as many people as possible should post what they are offering ie being open / local home delivery/ pay and collect at your shop door if someone is concerned about coming in/ any offers or discounts even at this worrying time for people like a deal/ take out service for meals/ help for older clients who might want to drive up outside your shop and you take the goods they have purchased out to them get their payment up front.
It is very difficult for everyone and things are changing by the hour but we need to keep open and attract shoppers and help each other no one is excluded it is affecting everyone."
Andrew Webb 01454 323580


Rocco the Rock Star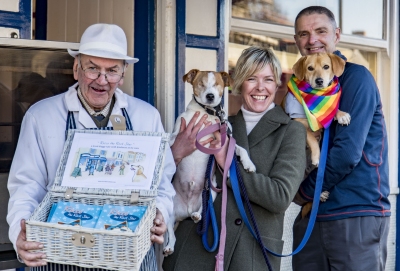 It's a local doggy tale with kindness at its core.
"Rocco the Rock Star" is the first in a series of sweet, heart-warming children's books based around the core values of kindness, patience and courage.
It's based on the true story of a local dog rescued from a rubbish tip in Romania, who thanks to a stranger's act of kindness began his 2,788 km journey to a safer, happier and more confident life in the fictional market town of Chipping Dogbury - based on the beautiful medieval market town of Chipping Sodbury.
Throughout the series of books the characters of Rocco and his fellow pack members develop as they embark on various doggy adventures, which don't always go to plan.
The traditional high street features heavily as the authors endeavour to convey its charm and the positive characters that live and work hard to keep it going.
We would encourage you to visit your local high street and www.roccotherockstar.com to support all those involved and hopefully to purchase the first book "Rocco the Rock Star".
In the spirit of giving back, having received so much from rescue dogs, a percentage of profits from book sales will be donated to dog rescue charities worldwide.
If any schools would like copies of the book please do get in touch for volume discounts at info@roccotherockstar.com.


Refill Your Milk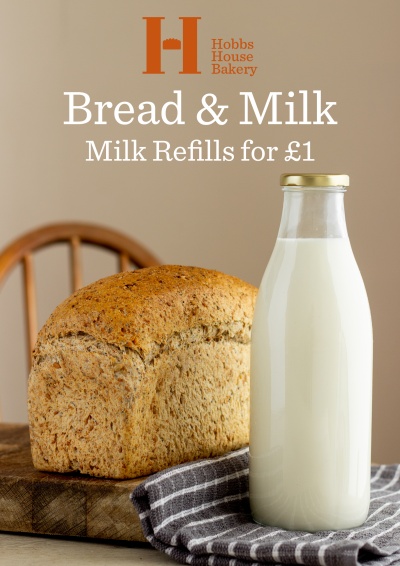 Hobbs House Bakery have installed new milk refill stations in their stores in Chipping Sodbury, Malmesbury and Gloucester Road, Bristol. Here's what they say:
"For £1 we are selling 1 litre of Organic Semi Skimmed milk from Chew Valley Dairy, just 20 miles away from our bakery. We are also selling 1 litre reusable glass bottles for £1.
We continually look for new ways to serve our communities better and listen to our customers concerns, we're pleased to be able to offer our community a way to reduce their plastic waste and support local farmers.
We always try to improve our impact on the environment, continually reviewing all aspects of our business to ensure we remain as environmentally sustainable as possible, from shunning plastic bags wherever possible in favour of compostable wax bags, to using coffee cups made from 100% compostable materials.
The refillable milk means for us that we can stop using plastic bottles of milk in our bakery, shops and office.
We are really excited about this new initiative and look forward to saving many bottles of single use plastic from going to landfill.


Join The Chamber
Sodbury Chamber of Commerce welcomes all Sodbury based businesses large or small.
If you would like to join please contact admin@sodburychamber.co.uk, complete the joining form on the Sodbury Chamber website, www.sodburychamber.co.uk or write to Sodbury Chamber of Commerce, 96 Bennetts Court, Yate, Bristol, South Glos BS37 4XT.
Click here to complete the membership application form - membership costs £30 per year.
Details of the next Chamber events, including dates, times and locations of meetings, will show on this page as soon as they are available.
Find out more at www.sodburychamber.co.uk, www.facebook.com/visitchippingsodbury or twitter.com/sodburyinfo.
The photographs on this page are kindly supplied by RichMcD Photography.


About The Chamber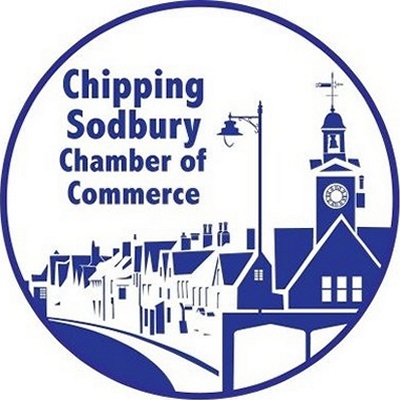 Chipping Sodbury Chamber of Trade – supporting local businesses and working together to create a thriving town and sought after business location.
How can the Chamber help my business?
Support - You will receive up-to-date information on relevant issues, networking opportunities and the chance to attend regular workshops, social events and presentations to help grow your business.
Promotion - You will benefit from free Chamber publicity including a successful social media presence, event promotion and your own feature page on the Sodbury Chamber website.
Strength in numbers - Alongside other local businesses, you can take part in high profile Chamber initiatives and events to achieve a positive impact on the local community.
A voice - Have your views heard and taken into account when the Chamber represents the business community.
Inspiration - Share experiences, receive encouragement and get sound advice to give your business the best possible chance of success.
Every successful business makes Sodbury stronger.