Sodbury Chamber of Commerce
Next event
Tuesday 18th February 2020
5pm: Sodbury Chamber Meeting, Clutton Cox
4:45 for 5pm start at Clutton Cox premises, Parliament House, 4 High St, Chipping Sodbury
Agenda will include.....
Introduction to Clutton Cox
Town Map
Park and Walk
Summer Search
Fab February Fortnight Fiver Fest - 15th to 29th Feb
2021 Calendar
Defibrillator update
Dementia update
Everyone Welcome.

---
Latest Chamber News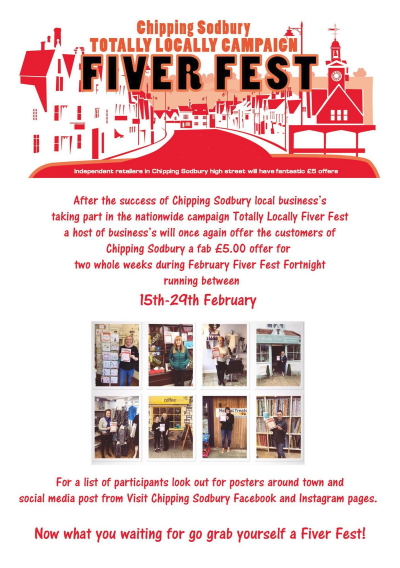 Fiver Fest
After the success of Chipping Sodbury local businesses taking part in the nationwide campaign Totally Locally, a host of businesses will once again offer the customers of Chipping Sodbury a fab £5 offer for two whole weeks during February Fiver Fest Fortnight running 15th - 29th February!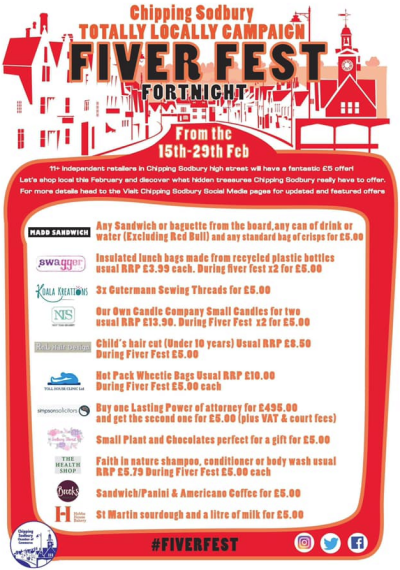 For a list of participants look out for posters around town and social media posts from Visit Chipping Sodbury facebook and Instagram pages.
Now what are you waiting for? Go grab yourself a Fiver Fest!


Refill Your Milk
Hobbs House Bakery have installed new milk refill stations in their stores in Chipping Sodbury, Malmesbury and Gloucester Road, Bristol. Here's what they say:
"For £1 we are selling 1 litre of Organic Semi Skimmed milk from Chew Valley Dairy, just 20 miles away from our bakery. We are also selling 1 litre reusable glass bottles for £1.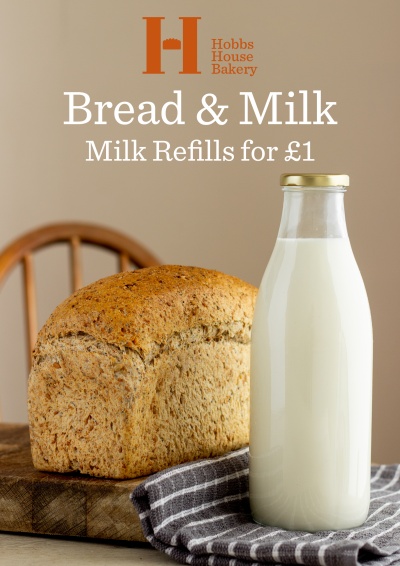 We continually look for new ways to serve our communities better and listen to our customers concerns, we're pleased to be able to offer our community a way to reduce their plastic waste and support local farmers.
We always try to improve our impact on the environment, continually reviewing all aspects of our business to ensure we remain as environmentally sustainable as possible, from shunning plastic bags wherever possible in favour of compostable wax bags, to using coffee cups made from 100% compostable materials. The refillable milk means for us that we can stop using plastic bottles of milk in our bakery, shops and office.
We are really excited about this new initiative and look forward to saving many bottles of single use plastic from going to landfill.


Join The Chamber
Sodbury Chamber of Commerce welcomes all Sodbury based businesses large or small.
If you would like to join please contact admin@sodburychamber.co.uk, complete the joining form on the Sodbury Chamber website, www.sodburychamber.co.uk or write to Sodbury Chamber of Commerce, 96 Bennetts Court, Yate, Bristol, South Glos BS37 4XT.
Click here to complete the membership application form - membership costs £30 per year.
Details of the next Chamber events, including dates, times and locations of meetings, will show on this page as soon as they are available.
Find out more at www.sodburychamber.co.uk, www.facebook.com/visitchippingsodbury or twitter.com/sodburyinfo.
The photographs on this page are kindly supplied by RichMcD Photography.


About The Chamber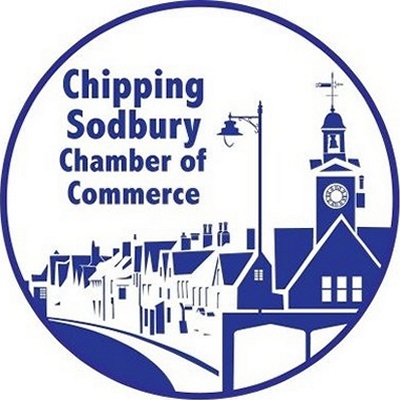 Chipping Sodbury Chamber of Trade – supporting local businesses and working together to create a thriving town and sought after business location.
How can the Chamber help my business?
Support - You will receive up-to-date information on relevant issues, networking opportunities and the chance to attend regular workshops, social events and presentations to help grow your business.
Promotion - You will benefit from free Chamber publicity including a successful social media presence, event promotion and your own feature page on the Sodbury Chamber website.
Strength in numbers - Alongside other local businesses, you can take part in high profile Chamber initiatives and events to achieve a positive impact on the local community.
A voice - Have your views heard and taken into account when the Chamber represents the business community.
Inspiration - Share experiences, receive encouragement and get sound advice to give your business the best possible chance of success.
Every successful business makes Sodbury stronger.



Forthcoming events
Tuesday 18th February 2020