Sodbury in Bloom
Next event
Thursday 6th August 2020
10am: Sodbury in Bloom Working Party
Chipping Sodbury Baptist Church
We meet outside the Baptist church on the first Thursday in the month for our regular work session.
Come and join us and meet the team. No gardening experience necessary.
Everyone very welcome. Bring tools and gloves if you have them. We often finish with a coffee!

---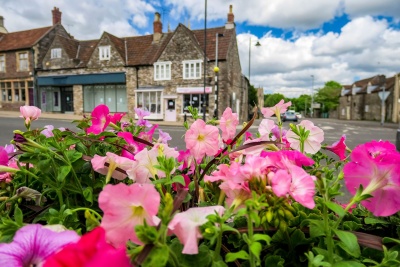 Get in touch
It's really important that everyone in Sodbury feels part of Sodbury in Bloom, so if you have ideas for what you'd like to see, please contact Julia Bernau at: or Pat Fryer on 01454 853736.
If you are interested in supporting Sodbury in Bloom, please click here to download and complete our registration form [.doc] and email it to Julia Bernau at: .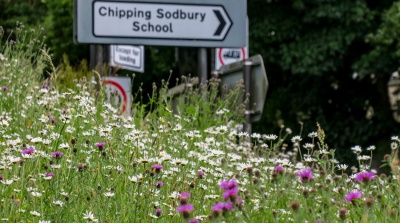 You can also visit us on www.facebook.com/SodburyInBloom.
The photographs on this page are kindly supplied by Rich McD Photography.


Latest News
A New Competition
There's no Britain in Bloom competition this year but Sodbury in Bloom is carrying on as best we can.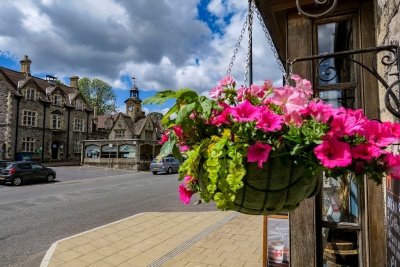 Our planters in the town are still looking good but we are now giving thought to how we might replant them for the summer while still 'staying alert' and observing the guidelines.
We are very grateful for the help we are getting from the Royal Oak and the Moda House in watering various planters as this prolonged dry spell is lovely for us but not so good for the plants.
We are running a local garden competition; here are the details:
COMPETITION RULES
We decided to keep it simple so there will be only five categories: Front Garden, Back Garden, Vegetable Patch, Quirkiest Garden and Kid's Garden.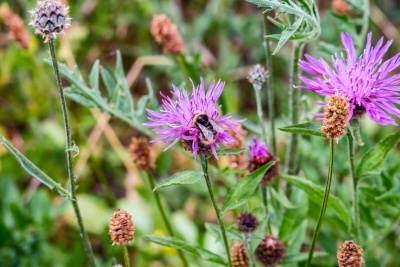 The rules are very simple as well - it must be your own garden which you, or your children, look after yourself.
Obviously we won't be able to come and judge actual gardens so it will be based on photos.
If you would like to enter please send two photos of the entry together with your name, address and contact details to by 31st July 2020.
The competition is ONLY open to residents of the Parish of Sodbury (the area covered by Sodbury Town Council).
With everyone spending so much time in their garden this an opportunity to show off what you have accomplished!


Community Garden

The work on the Community Garden is making good progress thanks to volunteers from Hanson's who have adopted the garden as their project and are providing parties of volunteers which is great news.
The Sodbury in Bloom Team members had already cleared weeds, constructed compost bins and dug a bed to hold all our recycled plants and, now, Hanson's help means that we have a proper path and are ready to go ahead with the hardstanding for the raised vegetable beds.
There is a lot of work to do, but we hope it will give people who don't have any outside space chance to enjoy some gardening.
If you want to know more about the project, or would like to help, please get in touch with us.
Click here to download a plan for the garden [.pdf]


Our Clean Up Team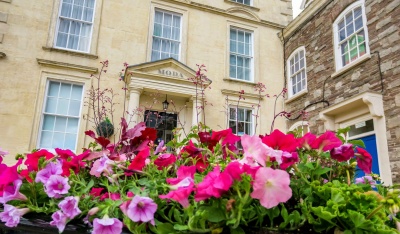 The Sodbury in Bloom Clean Up Team meets several times a month throughout the year to carry out regular litter-picking in and around Chipping Sodbury.
If you have any time to spare you would be very welcome to join us whenever you can, as a one-off, once a month, or more regularly for what is basically a walk and a chat whilst making a big difference to the look of the town and the environment.
For more information telephone Naomi on 01454 314476.


About Sodbury in Bloom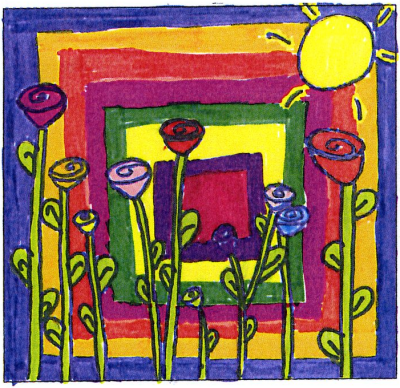 The Sodbury in Bloom group are a small band of volunteers who are keen to welcome newcomers.
They meet 10am on the first Thursday of the month by the clock tower to garden around town.
They are also looking for people who might be willing to keep an eye on their local patch, cutting weeds back or planting bulbs as appropriate.
If you have green fingers and fancy enhancing your local patch, please get in touch.
The Sodbury in Bloom logo, seen at the top of this page, was created by Sophie Press from St John's Mead Primary School as part of a competition.


Sodbury in Bloom is also supported by: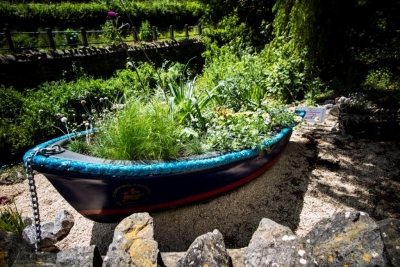 About RHS Britain In Bloom
RHS Britain in Bloom is the UK's largest community gardening campaign, involving hundreds of thousands of people.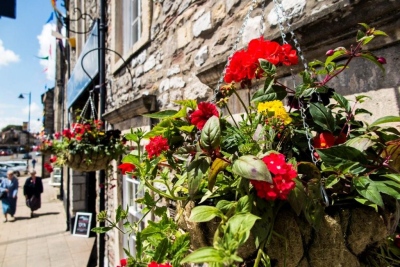 As part of RHS Britain in Bloom – and its sister campaign, RHS It's Your Neighbourhood – volunteers in cities, towns, villages, urban communities and neighbourhoods work together to improve their local environment, using gardening as a tool.
The Sodbury In Bloom committee co-ordinates Chipping Sodbury's participation in Britain in Bloom.
Points are awarded for:
Horticultural achievement
Environmental responsibility
Community Participation
The long term benefit of the Project will be to make a lasting improvement to the community for everyone to enjoy, young and old, residents and visitors as well as for future generations.
To find out more, visit: www.rhs.org.uk/communities



Forthcoming events
Thursday 6th August 2020
Thursday 3rd September 2020
Thursday 1st October 2020
Thursday 5th November 2020
Thursday 3rd December 2020