Chipping Sodbury Library
Next event
Wednesday 19th January 2022
11am: *FREE Community Learning: ESOL for Everyday Life
Yate Library
ESOL for Everyday Life: Yate Library,
Weds 11 to 1pm. Starts 19th January; runs until 30th March (10 weeks)
For further details and to book your place, please contact Samantha Jones, Community Learning Development Worker on 07768 293842 or email below.
*For adults aged 19+ with few or no qualifications; or experiencing other barriers to work.

www.facebook.com/sgloslearning
Email:

---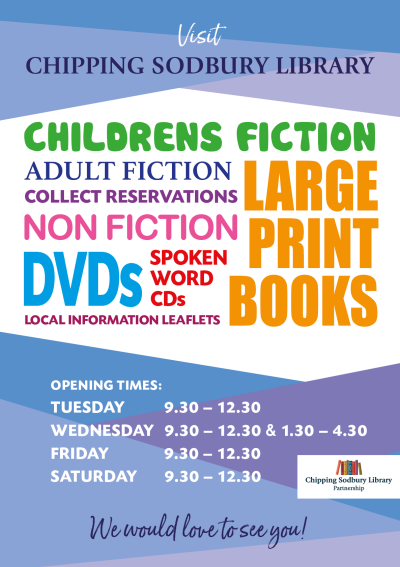 How to contact Chipping Sodbury Library
Address: High Street, Chipping Sodbury, BS37 6AH
Phone: 01454 868006
Email:
Website: www.sodburytowncouncil.gov.uk/library, www.librarieswest.org.uk or www.southglos.gov.uk/libraries


We're Open Again!
Did you know Chipping Sodbury library is open again so you don't have to go to Yate to borrow books, DVDs, audio books?
You can also have your reservations sent to Chipping Sodbury and collect local information leaflets.
You can do all of this locally and safely as we have all the necessary Covid precautions in place. We have quite a lot of new books including lots of picture books for the children.
Do come and support your local library as our friendly volunteers would love to see you.
We are open:
Tuesday 9.30am to 12.30pm
Wednesday 9.30am to 12.30pm and 1.30pm to 4.30pm
Friday 9.30am to 12.30pm
Saturday 9.30am to 12.30pm


Rocco the Rock Star's 3rd Adventure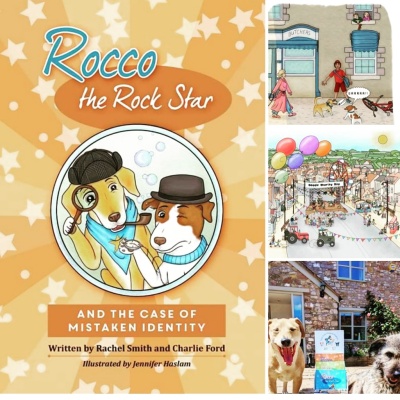 Rocco the Rock Star and the Case of Mistaken Identity is the latest enchanting children's detective book featuring superhero Rocco the Rock Star, a real life rescue dog who once again teams up with his gang of doggy misfits, this time to keep the beautiful town of Chipping Dogbury aka Chipping Sodbury safe.
In this latest book in the Rocco the Rock Star children's book series an opportunist thief is on the loose, but have no fear Rocco and Jasper turn doggy detectives and tap into their sleuthing skills to discover the identity of the culprit.
However as with all mysteries nothing is at it seems. It turns out the thief is actually struggling with an ethical dilemma!
Suitable for ages 3 to 12 and dog lovers of any age.
Visit roccotherockstar.com to find out more.


Support our Fundraising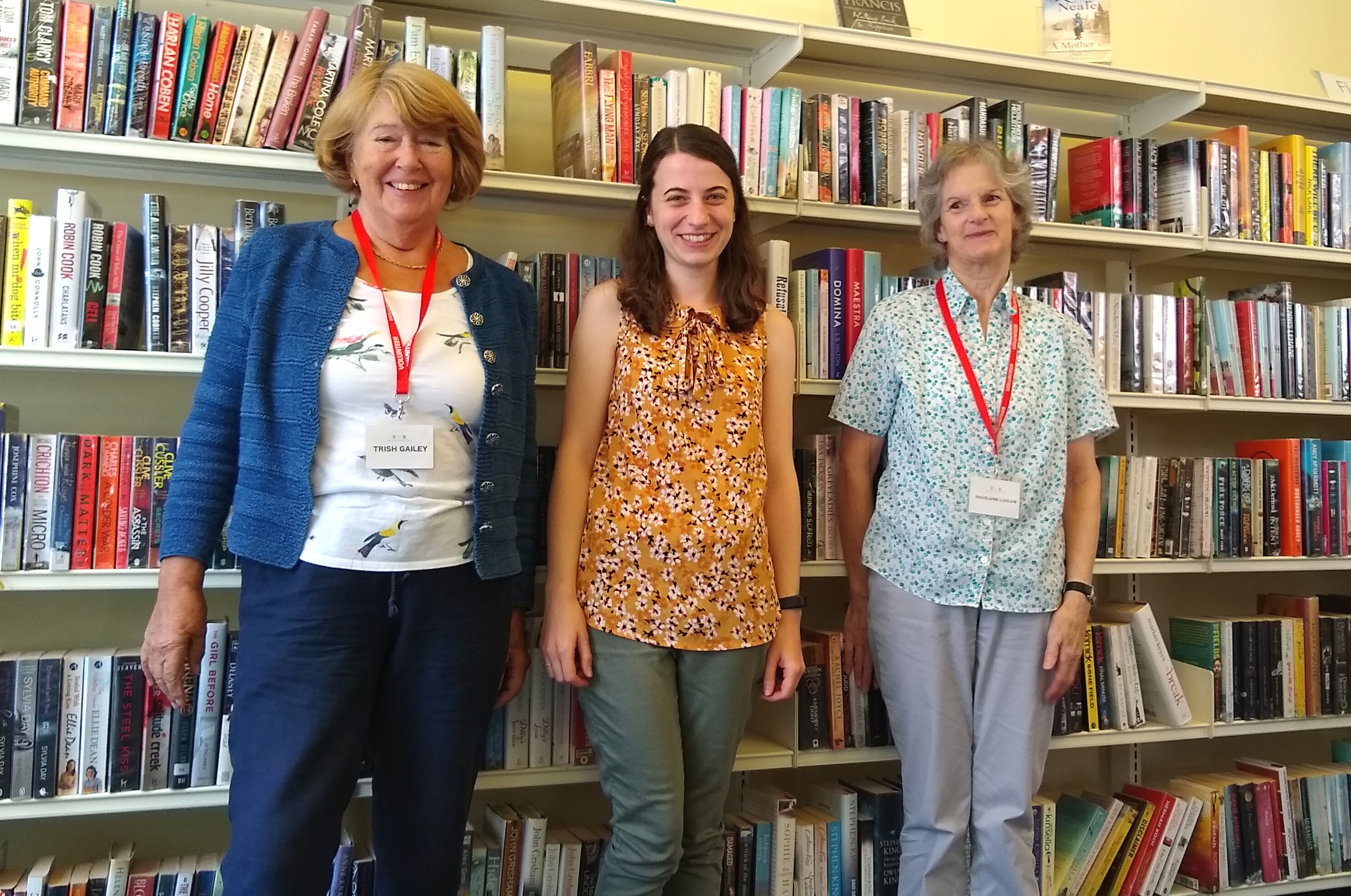 Although South Gloucestershire Council provide our books etc. it is up to the Friends of Chipping Sodbury Library to raise funds for other items such as cushions for our children's reading area.
The library has enlarged and improved the children's area to include a magnetic chalkboard, table and chairs and a reading bench. This area is used regularly for story time and craft activities.
The Friends hold book sales to help raise funds, and would be grateful for donations of children's books to sell.
Please note these books cannot be added to library stock.


About the Library
Following a campaign by local residents, who formed a Friends of Chipping Sodbury Library group, South Gloucestershire Council agreed not to close Chipping Sodbury Library as part of their 2017 savings measures.
With the help of the Gruffalo, Chipping Sodbury library was successfully relaunched in October 2017 as a Community Library run by volunteers.
South Glos Libraries continue to provide books, CDs, DVDs and IT support for the three computers, along with a self-service machine.
A call for volunteers resulted in over forty people coming forward to help and, with support from Sodbury Town Council, they now staff the library so users can continue to enjoy it.
It continues to offer the same services as it did before and, in addition, is open all day on Wednesday when Yate library is shut.
The large team of volunteers are enthusiastically learning the ropes and are very grateful for the patience being shown by users.
They are more than happy to give their time to keep the library open and enjoy helping people get the most out of it.
A lot of effort went into persuading South Glos Council not to close the library, so please come in and use it so that we can prove to them that they made the right decision.






Forthcoming events
Wednesday 19th January 2022
Monday 25th April 2022
Wednesday 27th April 2022