Offers and competitions
Competitions
This month on MySodbury there's a chance to win a relaxation CD from Caroline Huish Hypnotherapy.

Hawkesbury Horticultural Show & Fair tickets
.
a Holibrium facial or reflexology session
.
Special offers for MySodbury readers
Every now and then, advertisers on MySodbury run special offers. To save you hunting around, we've gathered them all one page for you to pick and choose your favourite deal. SPECIAL OFFER: All enrolments for 'In the Jungle' on the 14th September will receive a Razz Tots t-shirt worth £8.50 absolutely FREE!
Free Razz Tots t-shirt

Razzamataz Bristol North Theatre School are excited to be launching our new class Razz Tots - a parent assisted class for age 2-3yr olds, created with EYFS guidelines to give your Tot the best start, learning, having fun and building confidence. All enrolments for our 'In the Jungle' themed classes on the 14th September will receive a Razz Tots t-shirt worth £8.50 absolutely FREE!
Call Georgia on 07809 709003 or email or click here to find out more.
FREE Active Lifestyle Health Check


Take part in our FREE Active Lifestyle Health Check at one of our five centres, and find out more about yourself. You'll spend quality time with a fitness expert who will take you through your results, and will be able to advise you on how to achieve your wellbeing and fitness goals. Whether you're looking to lose weight, build strength or feel great for a holiday, click here to get started!
Razzamataz Theatre Schools Free Taster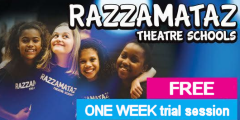 We would like to invite you to a FREE ONE WEEK trial session, limited places! For info or to book a free session, call: Georgia 07809 709003 or email for Yate, and Michaela 07881 440079 or email for Keynsham. Receive a FREE uniform when you enrol in full! We are the ideal place for children aged 3-18 years with an interest in performing to learn Pop Singing, Street Dance, Musical Theatre & Drama! Quote ref Cromhall Media.
2 free 1 hour consultations with Red Door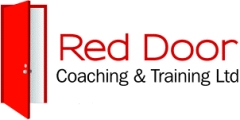 Red Door Coaching and Training are offering 2 free 1 hour consultations on any of the following topics: CV Support - Job Search - Interview Confidence - Career Crossroads - Job Share Best Practice - Business Support - Thinking ahead to Retirement.
The consultations can be done face to face or over the phone, and are available on a first come, first served basis.
Visit reddoorcoachingandtraining.co.uk to contact Red Door and request your consultation.
Free Line Dance Class
Sarah Cleaver at Laughter in Line runs line dance classes at 7.30pm at Iron Acton Parish Hall and Zion Church Hall, Frampton Cotterell. Give the codeword "Grapevine" at the door of your first classs, and enjoy a free second class worth £5.
Visit www.laughterinline.org for more information.
Special Offers from GR Autoservices


GR Autos gives you peace of mind when you need it most! Give us a call at 01454 320196 for more information.
Visit www.grautoservices.co.uk/special-offers to keep an eye on our special offers.
Clearance Offers at Country Style Supplies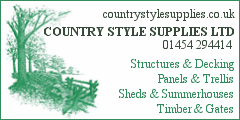 Country Style Supplies offer a range of damaged or simply discoloured timber and related products. Browse the selection and snap up a bargain for your garden.
Visit www.countrystylesuppliesltd.co.uk/special-offers.html to see what's available.
10% Discount at Ridgewood Cleaners Ltd.
Prepay & get 10% discount (excludes offers & some items) at Ridgewood Cleaners, which provides high quality dry cleaning and laundry services, as well as clothing repairs and alterations at 80 Firgrove Crescent.
Visit www.ridgewoodcleaners.com to find out more about Ridgewood Cleaners.