Chipping Sodbury Victorian Day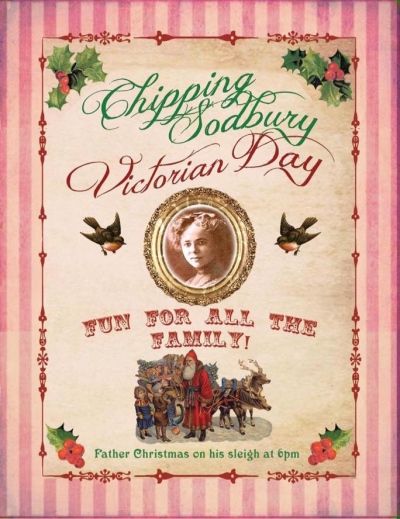 2021's Victorian Day is Cancelled
Unfortunately 2021 Victorian day will not be going ahead.
With a lot of deliberation over the last couple of months we have come to the decision it's to difficult for us as a committee to host such a huge event during the current circumstances.
We will be back in 2022 with the best Victorian Day yet.
Thank you
Victorian Day Committee


A Typical Victorian Day...
From midday until 8pm the streets will be lined with stalls offering a wide selection of gifts and food including traditional mulled wine, mince pies and roasted chestnuts.
Local cafés, public houses, shops and restaurants will also all be open.
There will be a full range of entertainment on the stage throughout the day including local bands, choirs, and dance and theatre groups.
Victorian entertainers will be on the street together with Punch & Judy and a visit from Father Christmas on his sleigh at around 6pm.
Other attractions will be: late night shopping, steam engines and at St John's Church the annual Crib Festival will be open.


Where to park on Victorian Day
While there is limited parking on the High Street, Chipping Sodbury's free car park, Waitrose, Bowling Hill and the Cow Mills and surrounding estates are available for parking.
Unfortunately there is no close disabled parking other than places in the town car park.
Please note that Chipping Sodbury's Broad Street, High Street, Hatters Lane, Wickwar Road and Hounds Road will be closed to all traffic 12-8pm.


Get involved
We as always welcome anyone who'd like to join the committee to volunteer their time for this great event.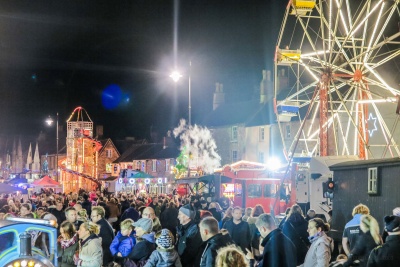 For more information, please contact Alice and Amy on or or visit facebook.
To request a stall booking form please email . All information for stallholders, set up times etc., will be on the booking form.
We are also looking for helpers on the day: Alice and Amy are desperately seeking volunteers for the morning of Victorian Day (Saturday 7th December) 9-11.30am to help direct stall holders to their pitches.
If you can help and would like more information, please email .


About the Committee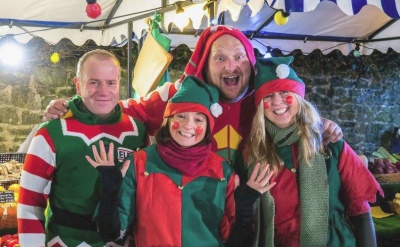 The entire event is organised by a team of dedicated volunteers who strive each year to make it more exciting than ever before.
The committee is drawn from the Sodbury and Dodington Councils, Chipping Sodbury Lions and Rotary Clubs, the Festival Society and representatives from local schools and traders.
For more information, please contact Alice and Amy on or visit facebook.
The photographs on this page have been kindly provided by Rich McD Photography.