Sodbury Town Council
Next event
Sunday 14th November 2021
2.45pm: Remembrance Day Parade
Broad Street, Chipping Sodbury
The Parade moves from Rounceval Street to the War Memorial and is followed by a Civic Service at 3pm.
If you wish to take part in the Parade please contact Sodbury Town Council on 01454 321336 or using the links below.

www.sodburytowncouncil.gov.uk
Email:

---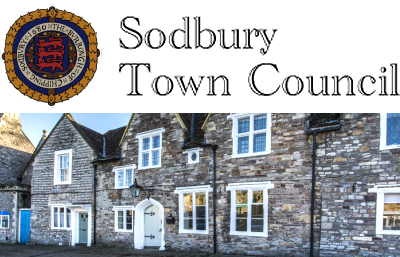 How to contact the Council
Sodbury Town Council includes the parishes of Chipping Sodbury and Old Sodbury.
Address: The Old Reading Rooms, 26 High Street, Chipping Sodbury BS37 6AH
Office opening hours are Monday to Thursday 9.30am-12.30pm.
Tel: 01454 321336
Email:
Website: www.sodburytowncouncil.gov.uk
Facebook: https://www.facebook.com/Sodbury-Town-Council-933771223625358


Help Raise Funds for The Ridings' Path
Chipping Sodbury Town Trust is raising money towards the maintenance and repair of the all weather multi-user path which surrounds the sports facilities on The Ridings, Wickwar Road, Chipping Sodbury.
The path is used by many different sections of the community - parents with prams, elderly and disabled who prefer a level surface, as well as walkers and runners all who enjoy the scenic, traffic-free route.
It is also home for Chipping Sodbury Parkrun, which has recently restarted after an enforced Covid break.
The Ridings is owned and managed by The Town Trust, a small charity run by volunteers. Constructed in 2014, the path requires annual maintenance which costs around £2,000 per year. This is an additional financial burden on already limited funds.
The trustees are hoping to raise £10,000 to cover maintenance for 5 years and would welcome your donation of any amount. If you would like to donate, please click here or access it via the Town Trust website.
Donations are already starting to be received, some anonymous. The Trustees would like to thank everyone for their contributions.


Mobile Post Office in Chipping Sodbury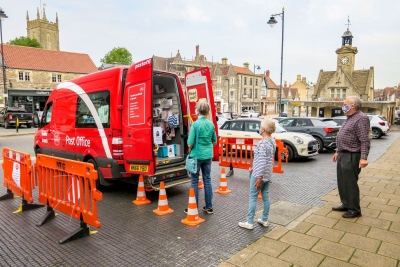 Since the closure of the Post Office in Chipping Sodbury the Town Council has been working to get the service restored.
Thanks to the perseverance of Councillors Linda Banister and Marian Gilpin, we have secured a twice weekly visit from the fully accessible Mobile Post Office.
The service is available Tuesdays 1.30-3.30pm and Wednesdays 9.30-11.30am on the Market Pitchings, up from the Clock Tower.
Click here to read more.



Photos on this page are kindly provided by RichMcD Photography.






Forthcoming events
Sunday 14th November 2021