Sodbury Town Council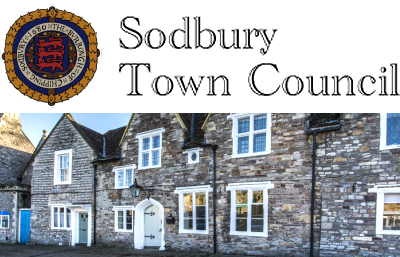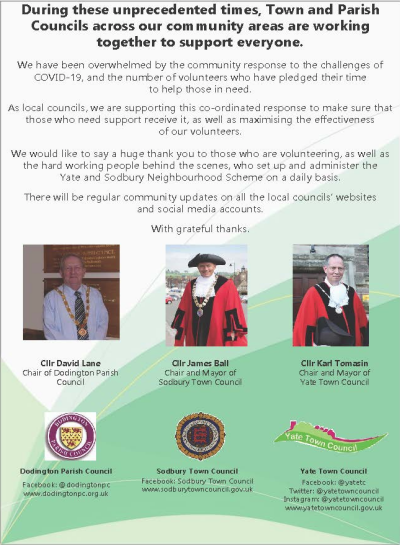 How to contact the Council
Sodbury Town Council includes the parishes of Chipping Sodbury and Old Sodbury.
Address: The Old Reading Rooms, 26 High Street, Chipping Sodbury BS37 6AH
Office opening hours are Monday to Thursday 9.30am-12.30pm.
Tel: 01454 321336
Email:
Website: www.sodburytowncouncil.gov.uk
Facebook: https://www.facebook.com/Sodbury-Town-Council-933771223625358


Mobile Post Office in Chipping Sodbury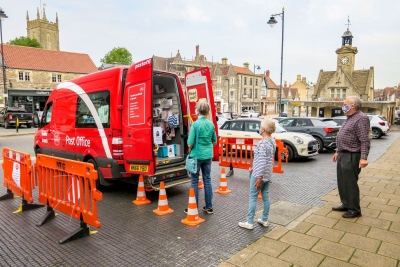 The Post Office is coming to Town!
Since the closure of the Post Office in Chipping Sodbury the Town Council has been working to get the service restored.
Thanks to the perseverance of Councillors Linda Banister and Marian Gilpin, we have secured a weekly visit from the fully accessible Mobile Post Office.
The service is expected to be available on Tuesdays 1.30-3.30pm on the Market Pitchings, up from the Clock Tower.
Click here to read more.



Photos on this page are kindly provided by RichMcD Photography.