Sodbury and Yate Business Association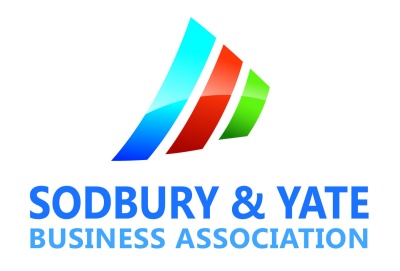 How to contact SYBA
If you run a local business and would like to benefit from being part of the Association, please get in touch with Secretary Rebecca Adams on .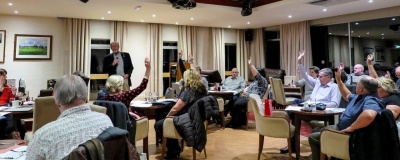 We are delighted to welcome new or prospective members along to our meetings. We usually meet on the second Monday of each month 5.30-7pm.
Please visit our website www.sodburyandyate.biz or our facebook page www.facebook.com/SodburyandYateBusinessAssociation for further information.


Latest News
A Fresh New Look for Stanshawe Service Station
Not only can you fill up your car at Stanshawe Service Station's petrol pumps, you can also fill up your stomach, storecupboard and freezer from the wide range of food and drink products in their Spar convenience store.
They've been busy recently refitting shelves and freezers to give the store a fresh new look.
Here are a few photos of how the store looked before the refit: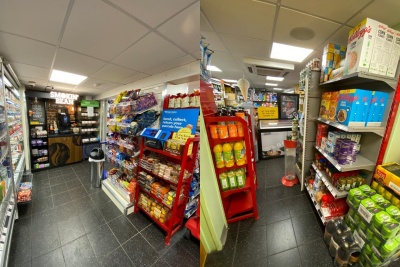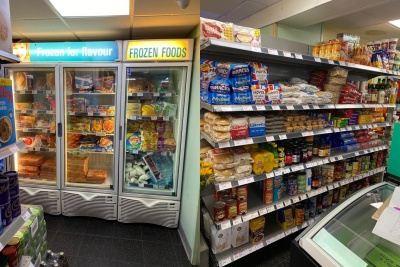 ... and here's how it looks now, with units rearranged to help you find what you're looking for quickly and easily.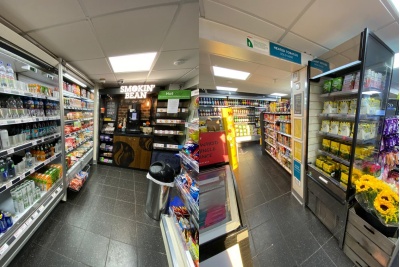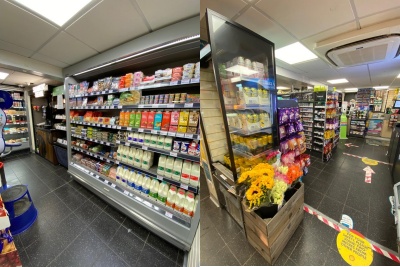 Click here to find out more about Stanshawe Service Station, and visit their new Facebook page for the latest news and offers.


Shoppers Gaining Confidence to Visit Shops Again
Both footfall and consumer confidence are gradually returning at Yate Shopping Centre following the re-opening after lockdown caused by Coronavirus.
With 101 shops now open - out of the 105 total - there has been a noticeable uplift in activity as shoppers become accustomed to the new Covid-19 safety measures implemented throughout the Centre and the need for social distancing.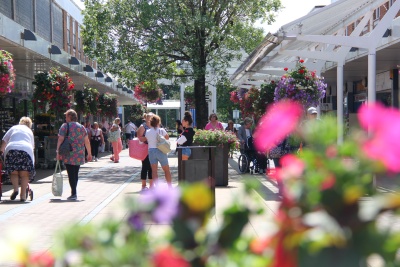 As Centre Manager, Andrew Lowrey, explains: "We are now seeing shoppers starting to relax more as they become more familiar with the measures we have adopted throughout the Shopping Centre. This will only lead to a boost in confidence and increased numbers prepared to visit the centre.
"It goes without saying that the measures we have put in place will be here for some time to come, however we are constantly reviewing the effectiveness of the existing measures and the need for any improvements in our systems.
"Since opening in early July, Miss Millie's has proved a big success and we have extended their external seating area as we have also done for Boswells, Miss Millie's, Bolero Lounge, Wetherspoon and Esquires Coffee."
Several outlets benefited from the Government incentive to make the most of the 'eat out to help out' scheme with Boswells, Miss Millie's, Bolero Lounge, M&S, Esquires Coffee, Wetherspoon, McDonalds, and Kaspas all taking part. Under the scheme, which ran through August, customers enjoyed a maximum of £10 per person off food and drink whilst dining-in on Mondays, Tuesdays and Wednesdays.
Andrew Lowrey, Centre Manager, said: "These are unprecedented times but it is great to see people starting to relax and make the most of the fantastic range of shops, services and eateries that the Shopping Centre can offer. Our priority has been to ensure that customers feel safe and we thank everybody for working with us. Hopefully, the virus will soon be something from the past as the Centre starts to boom again!"
Yate Shopping Centre is asset managed by Ellandi and the property management is headed by Cushman & Wakefield. The Miss Millie's letting was secured by the Savills Bristol office.
Visit www.yateshoppingcentre.co.uk to find out more.


A Blooming Great Prize from Red Door!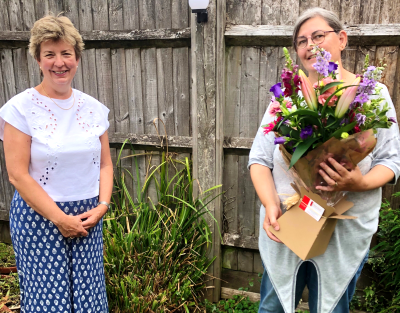 Red Door Coaching & Training are professionals with a passion for developing people through bespoke training, coaching and facilitation. 
Since the COVID-19 outbreak began, we've been offering bite-sized courses in everything from resilience and stress management to personal effectiveness and planning ahead - ideal for coping with the 'new normal'.
We can also help you brush up your CV ready for new job opportunities.
In partnership with My Yate, we recently ran a prize draw to win a bunch of flowers – in anticipation of a tentative return to training and a new way of working.
Tracy was pleased to present our competition winner, Karen Skidmore of Yate with her prize. CONGRATULATIONS!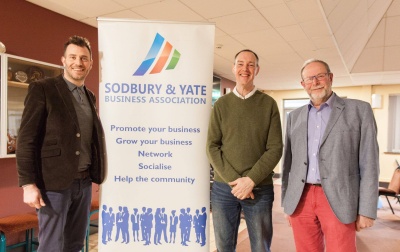 New Chairs for SYBA
Fantastic news - not only do we have one new Chair - we have two!
Dynamic duo - Martin Weaver from Weaver Designs and James Rendell from Clever HR shared their proactive approach at last night's meeting. They have taken on the role of joint Chair of SYBA and have lots of ideas for supporting local businesses to collaborate and grow.
Thanks to RichMcD Photography for the photo.


What is SYBA?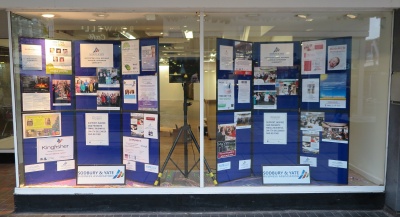 Our aims are to:
Promote your business
Grow your business
Network
Socialise
Help the Community
Sodbury and Yate Business Association is a not-for-profit organisation that was established in 2009 to provide a support network for businesses in the area.
It is run by small business owners within Chipping Sodbury and Yate who have the same shared experiences of starting up and running their own business.
With a strong commitment to social responsibility and supporting the local community the Association is partnered with local councils and charitable organisations and makes an annual donation to a local charity.

Photos on this page are kindly provided by RichMcD Photography.