10 Years
Two Chipping Sodbury-based businesses are jointly celebrating their 10 year anniversaries, and have chosen to use the milestone to contribute to our local community.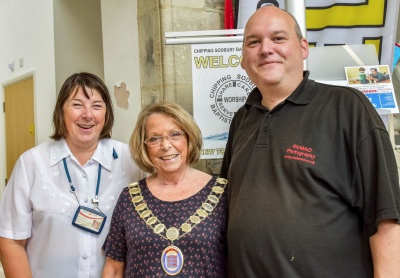 Rich and Lynn with Sodbury's Mayor Wendy Whittle
Richard McDonough of RichMcD Photography and Lynn Edwards of L Energy Assessor have both been trading successfully since 2007.
They are holding two events to support Hedgehog Rescue, based in Yate, and more may be arranged.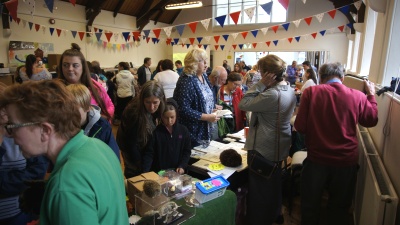 Photographs on this page have been kindly supplied by Sue Swanborough and Paul Whittle.


Owl and Hedgehog Meet and Greet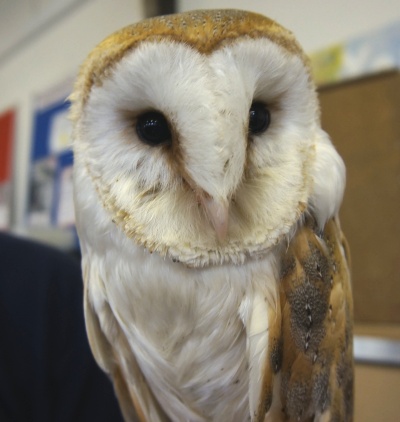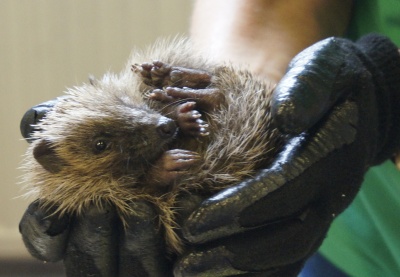 Rich and Lynn are delighted with the turn out for their first event - an Owl and Hedgehog Meet and Greet - and the support shown to them by local organisations and businesses.
They had over 500 visitors and their donations raised £466 for hedgehog rescue.
It was a free family event, offering the chance to meet Ian from Wild Owl TV and his feathered friend, and Yvonne from Hedgehog Rescue and her prickly pal.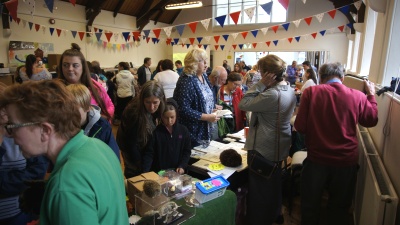 There was a bran tub with children's prizes and refreshments available for donations to Hedgehog Rescue.
Click here to view a vlog of the event, taken by Rich McDPhotography.
The next event will be an evening talk on Hedgehogs and the Environment by Yvonne Cox from Hedgehog Rescue - see the calendar on the right for more information and click here to download the event poster.


About Hedgehog Rescue
Hedgehog Rescue is a voluntary group of individuals who care for sick, injured and orphaned hedgehogs, within their own homes in the West of England, covering South Gloucestershire, Bath, Somerset & Bristol.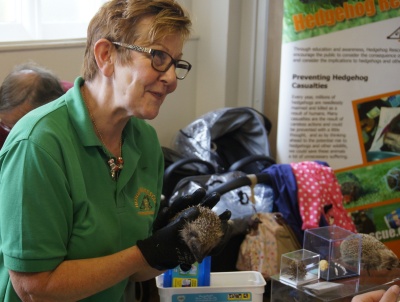 Co-ordinated by Yate-based carer Yvonne Cox, hedgehog carers look after the animals in their own homes, with many funding their own work.
But some carers have so many hedgehogs to look after, they need financial support, so the money raised from talks, adoptions, donations and sales go to help the carers pay for food, cages and medications etc.
To find out more about Hedgehog Rescue, click here.
Click here to view a vlog of Rich and Lynn visiting Hedgehog Rescue, shot by RichMcD Photography.


About RichMcD Photography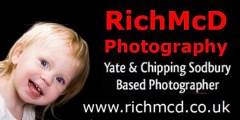 Rich McDonough's services include Weddings, Portraits, Pet Photography, Model Portfolios and Commercial Work.
He prides himself in making clients feel at ease, with no time pressures or hard sell - view your proofs at leisure via password protected galleries.
Rich uses the latest professional digital equipment and can offer airbrushing. Images are supplied on CD, or professionally printed on paper or canvas.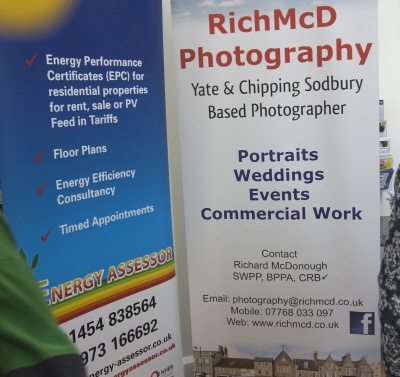 For more information call 07768 033097, visit www.richmcd.co.uk or email photography@richmcd.co.uk.
As Rich says: "Most businesses fail within two years of starting up, so the fact that we're both still running feels like a miracle!"


About L Energy Assessor
Lynn Edwards provides Energy Performance Certificates for residential properties that are for sale or rent. If you need an Energy Performance Certificate (EPC) because you are going to:
sell your property
rent your property
install Photovoltaic (PV) Panels
or you need advice on how to improve the energy efficiency of your property, choose L Energy Assessor, a locally-based independent company.
For more information call 01454 838564 or 07973 166692, visit www.southglosenergyassessor.co.uk or email office@lenergy-assessor.co.uk.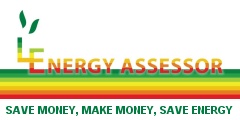 Lynn puts the success of her business down to stubbornness - 7 or 8 times as many assessors trained for the job than are needed.
She says "It was a baptism of fire, and can be a lonely path, but I love being self-employed. I have worked to my own ethics, and have benefitted from meeting others in business."


How the businesses are helping Hedgehog Rescue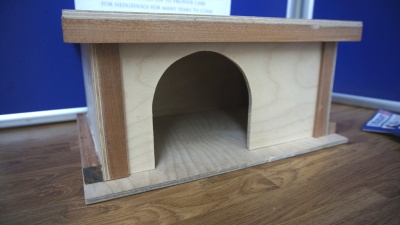 Both events are raising money to feed and look after the hedgehogs, but Lynn and Rich are also hoping to create new bespoke Hedgehog Hotels for the hedgehogs to hide in.
These will be specifically designed to suit the needs of the hedgehogs and their carers, including the right size hole for them to crawl through, a heat plate to keep them warm, and an inspection lid to allow them to be cleaned out.
Lynn and Rich are working with a master craftsman to design a prototype, and if it's successful, it could go to market, supporting another new business!