Chipping Sodbury Town Hall
Next event
Friday 18th January 2019
18th-26th: Sodbury Players present 'Jack & The Beanstalk'
Chipping Sodbury Town Hall
Our annual panto spectacular returns to the Town Hall stage 18th - 26th January 2019. Written by our very own Tina Milton and ably assisted by Diane Owen, 'Jack & The Beanstalk' promises to be a GIANT of a show.
Join us in the market town of Wick where we will meet a cacophony of characters, rich and poor but all with one aim – how to deal with that Giant Blunderthor!
Foremost amongst the villagers is local dairy owner, Dame Trotters who has suffered her own economic disaster. She despairs for the future with no hope that her idle son Jack will come to the rescue, in addition to the mishaps she has with her adopted son Dopey Del!
Her troubles are compounded by a hapless Lord Wick and a bossy Councillor, not to mention the evil... Read more >>
sodburyplayers.ticketsource.co.uk

---

How to contact Chipping Sodbury Town Hall
57-59 Broad Street, Chipping Sodbury BS37 6AD
Tel/Fax: 01454 852222
Web: www.chippingsodburytownhall.co.uk
Email: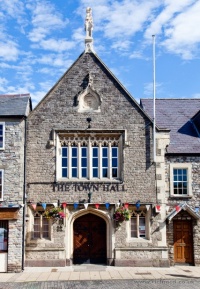 A Venue for All Occasions
Chipping Sodbury Town Hall, along with No. 61 Broad Street and The Old Grammar School, hosts a wide variety of events throughout the year.
Please see the calendar on the right for upcoming events open to the public.


Parts of the Town Hall date back to the 1400s, and it's a perfect venue for Marriage Ceremonies, Wedding Receptions, Birthday and Celebration Parties.
In addition, the impressive auditorium can cater for larger events and Dinner Dances.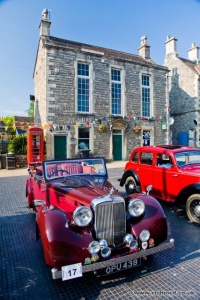 We also welcome Corporate Events and Conferences, providing a host of rooms of various sizes, together with catering provisions with a variety of menus to suit.
Whatever your requirement, we will endeavour to make your event a great success.
Please do not hesitate to contact the Management Team at Chipping Sodbury Town Hall and experience the splendour of Chipping Sodbury.
The photographs on this page have been kindly supplied by Rich McD Photography.






Forthcoming events
Friday 18th January 2019
Thursday 31st January 2019
Tuesday 12th February 2019
Thursday 7th March 2019
Tuesday 12th March 2019
Tuesday 2nd April 2019
Tuesday 7th May 2019