Chipping Sodbury Town Hall
Next event
Wednesday 25th September 2019
7.30pm: 25th-28th: Sodbury Players present Dick Barton Special Agent
Chipping Sodbury Town Hall
Dick Barton Special Agent by Phil Willmott
Wed 25th September 2019 - Sat 28th September
Based on the classic 1940s BBC Radio serial, hilarious Dick Barton faces new stage adventures.
When Britain's entire tea supply is threatened to be poisoned, he soon finds himself wrapped up in an adventure soaked with intrigue and mystery, as he faces off against arch enemies Marta Heartburn and Baron Scarheart - all the while finding the time to sing a few songs along the way - and saves the day!
Call the Box Office on 0344 332 0230 or click below for tickets.

www.ticketsource.co.uk/sodburypla...
Email:

---

How to contact Chipping Sodbury Town Hall
57-59 Broad Street, Chipping Sodbury BS37 6AD
Tel/Fax: 01454 852222
Web: www.chippingsodburytownhall.co.uk
Email: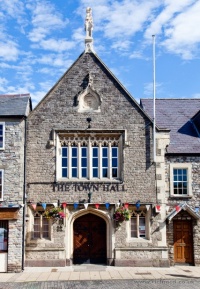 A Venue for All Occasions
Chipping Sodbury Town Hall, along with No. 61 Broad Street and The Old Grammar School, hosts a wide variety of events throughout the year.
Please see the calendar on the right for upcoming events open to the public.


Parts of the Town Hall date back to the 1400s, and it's a perfect venue for Marriage Ceremonies, Wedding Receptions, Birthday and Celebration Parties.
In addition, the impressive auditorium can cater for larger events and Dinner Dances.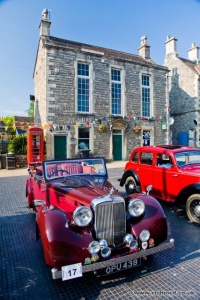 We also welcome Corporate Events and Conferences, providing a host of rooms of various sizes, together with catering provisions with a variety of menus to suit.
Whatever your requirement, we will endeavour to make your event a great success.
Please do not hesitate to contact the Management Team at Chipping Sodbury Town Hall and experience the splendour of Chipping Sodbury.
The photographs on this page have been kindly supplied by Rich McD Photography.






Forthcoming events
Wednesday 25th September 2019
Thursday 26th September 2019
Friday 27th September 2019
Saturday 28th September 2019
Saturday 5th October 2019
Thursday 31st October 2019
Friday 15th November 2019
Friday 22nd November 2019
Saturday 30th November 2019
Tuesday 10th December 2019
Friday 17th January 2020