Chipping Sodbury Town Hall
Next event
Wednesday 22nd January 2020
7.30pm: 17th-25th: Sodbury Players present Alice in Wonderland
Chipping Sodbury Town Hall
Fri 17th January 2020 - Sat 25th January 2020
Tickets for the Sodbury Players Pantomime - Alice in Wonderland by Tom Whalley - are on sale now and selling fast!
Young Alice, bored of the books with no pictures on the river bank, follows a cheeky rabbit (with terrible timekeeping) down a rabbit hole and into a place like no place on Earth... Wonderland! There she finds a world beyond her wildest dreams.
But not all is well in Wonderland for it's the wicked Queen of Hearts' un-birthday party and the Knave has a plot to steal the jam tarts! With the help of the Duchess, a sassy Cheshire Cat and the maddest of Hatters, will Alice and her imagination be able to save Wonderland?
And why is a raven like a writing desk?
Tickets can be booked... Read more >>
www.ticketsource.co.uk/sodburypla...

---

How to contact Chipping Sodbury Town Hall
57-59 Broad Street, Chipping Sodbury BS37 6AD
Tel/Fax: 01454 852222
Web: www.chippingsodburytownhall.co.uk
Email: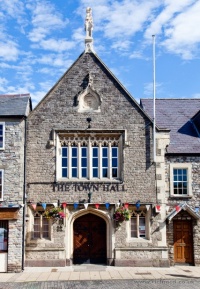 A Venue for All Occasions
Chipping Sodbury Town Hall, along with No. 61 Broad Street and The Old Grammar School, hosts a wide variety of events throughout the year.
Please see the calendar on the right for upcoming events open to the public.


Parts of the Town Hall date back to the 1400s, and it's a perfect venue for Marriage Ceremonies, Wedding Receptions, Birthday and Celebration Parties.
In addition, the impressive auditorium can cater for larger events and Dinner Dances.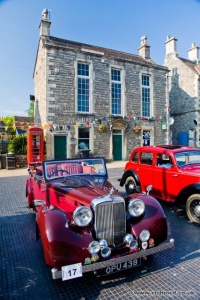 We also welcome Corporate Events and Conferences, providing a host of rooms of various sizes, together with catering provisions with a variety of menus to suit.
Whatever your requirement, we will endeavour to make your event a great success.
Please do not hesitate to contact the Management Team at Chipping Sodbury Town Hall and experience the splendour of Chipping Sodbury.
The photographs on this page have been kindly supplied by Rich McD Photography.






Forthcoming events
Wednesday 22nd January 2020
Thursday 23rd January 2020
Saturday 25th January 2020
Tuesday 11th February 2020
Wednesday 12th February 2020
Tuesday 10th March 2020
Tuesday 7th April 2020
Tuesday 5th May 2020